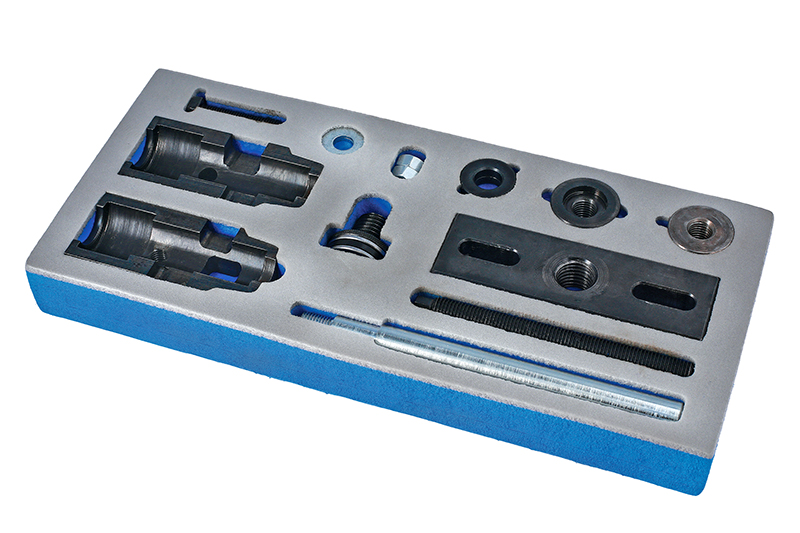 ---
Tried to remove an injector from the Ford EcoBlue diesel engine? Previously the EcoBlue injectors could only be removed if the fuel return connection and Piezo head were removed by breaking them off — and of course this renders the injector unusable.
---
This injector extractor set from Laser Tools (part number 8288) allows the injectors to be pulled out without needing to break the injector first. The design of the injector removal clamp lets you remove the injector in one piece. The assembled extractor is also said to be compact and easy to use: just remove the fuel lines and electrical connector, then assemble the extractor components around the injector. Turn the force screw to steadily remove the injector.
Supplied in a useful EVA foam tray that keeps the kit secure and clean, and is designed to fit neatly into the toolbox drawer, while also limiting packaging waste.
---
Want to know more? For more information, click
here
.