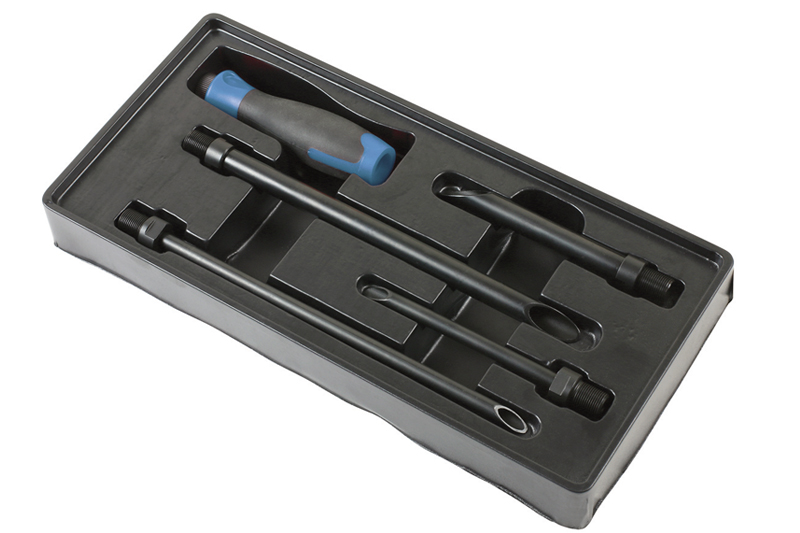 ---
Whether fitting electrical accessories or repairing a wiring harness, it can be a real problem trying to pass wires or cables through from the engine bay or boot into the passenger compartment.
---
Laser Tools offers two solutions: the wire insertion tool set (part number 7618) and the wire guide tool (part number 7775).
The wire insertion tool set is a four-piece tube set with a hollow screwdriver-type handle that is designed to easily pass through the grommet or seal. Two widths and two lengths are supplied, covering a wide range of cable or harness section diameters and enabling access in tight areas.
The difficulty of passing a new wire or a repaired harness section through a box section can be alleviated with the wire guide tool: one metre long yet rigid enough to maintain its shape, it remains very flexible.
---
For more information, click
here
.