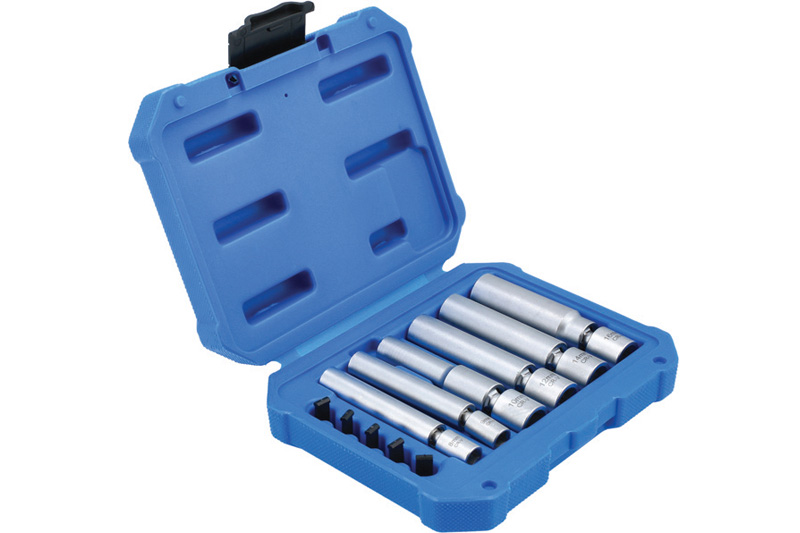 ---
Within the tightly-packaged modern engine bay, access to spark plug and glow plugs can be difficult to say the least. The new Swivel Spark and Glow Plug Socket Set from Laser Tools (part number 8066) features slim, compact, swivel-headed sockets designed for difficult to access areas and the 95mm length allows even deep-seated plugs to be removed with ease.
---
Six of the swivel-headed sockets are included — 1/4″ drive sizes: 8, 9mm x single hex (6pt) and 3/8″ drive sizes: 10, 12, 16mm x single hex (6pt); 14mm x bi-hex (12pt).
---
For more information, click
here
.