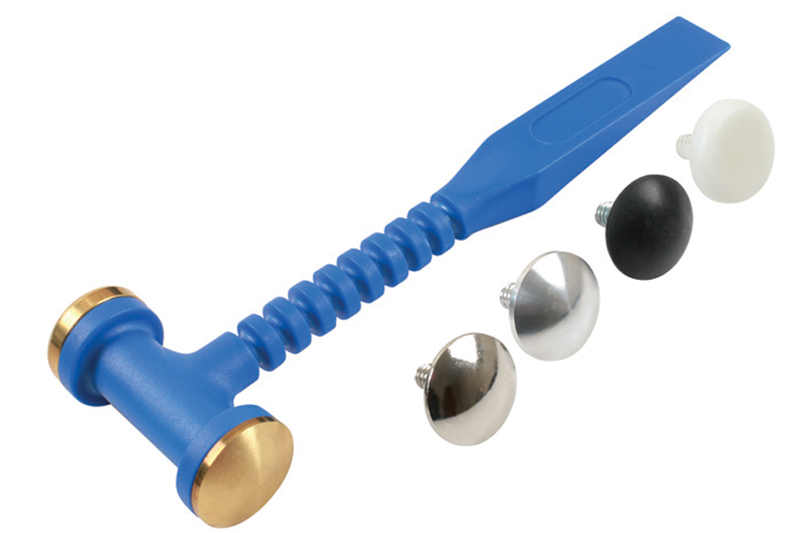 ---
The mini precision hammer from Laser Tools is versatile, able to speed up trim panel removal, useful for dealing with trim clips and light panel beating without damaging paintwork.
---
This hammer (part number 7615 for the multihead set, and 7617 for the hammer separately) is primarily designed to pop in trim clips. The handle is also a neat and flexible pry-bar, useful for removing trim clips.
If bought on its own, the hammer is supplied with a soft head and a hard head. The full set comes with six different heads.
---
For more information, click
here
.