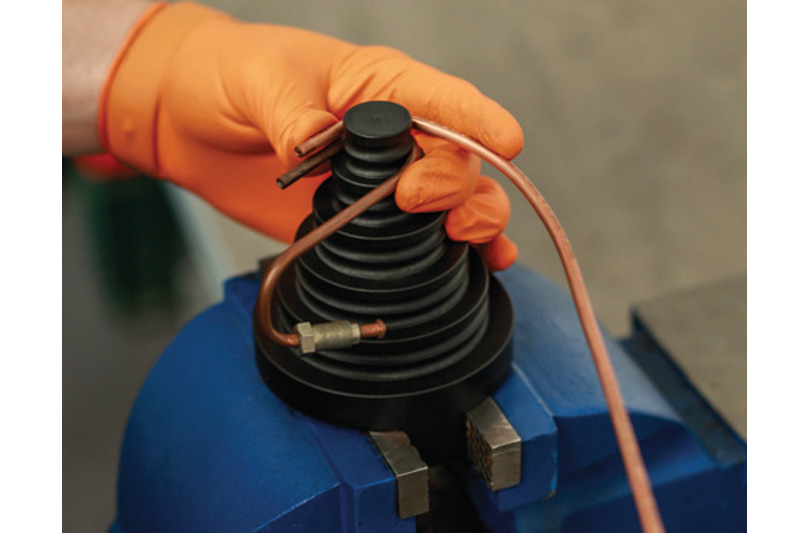 ---
The brake pipe bending former from Laser Tools (part number 8032) allows the operator to copy the profile and curve of an existing brake pipe while avoiding kinks in the new pipe.
---
The design enables the existing pipe to be laid alongside the new pipe as it is formed, to ensure an exact match.
Designed to be mounted in a vice, the existing brake pipe section is laid on the matching lower curve profile channel, and the new pipe is then formed on the upper channel. Five double-channel curve diameters are provided: 25, 35, 50, 65 and 80mm. It is for use on copper or cupro-nickel brake pipes up to 6mm in diameter and the non-marring material ensures it is safe to use on coated pipe.
---
For more information, click
here
.