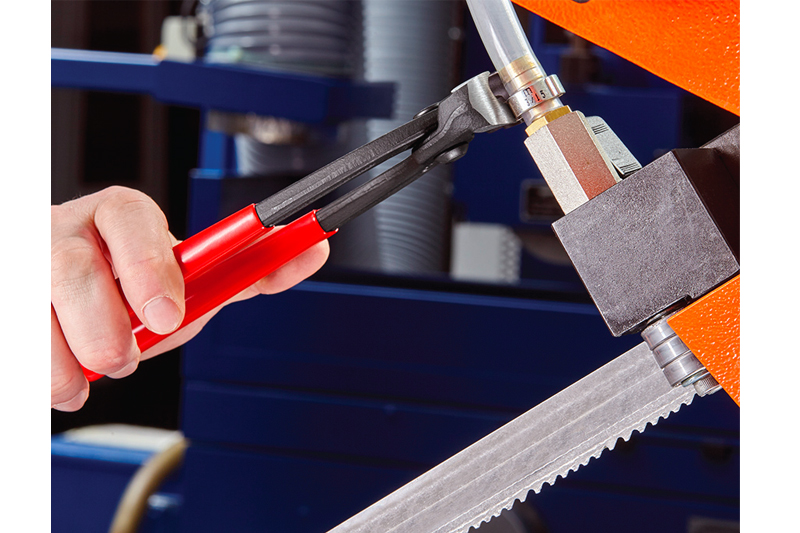 ---
Knipex ear clamp pliers (10 98 I220 and 10 99 I220) are designed to provide a simple and reliable solution for mounting 1-ear and 2-ear clamps on various automotive applications.
---
With the ability to work with Oetiker system or similar clamps, the pliers aim to provide a versatile and durable tool for a variety of uses. Its features include the ability to mount clamps without causing damage to the press points on the ear clamps. This is especially important for applications where the integrity of the clamp is crucial to the performance and safety of the system. The slim head of the pliers also permits good accessibility in confined areas, making it easy to work in tight spaces. The 10 98 I220 version weighs just 350g and has dimensions of 220 x 50 x 21 mm, while the 10 99 I220 version weighs 345g and has dimensions of 220 x 48 x 20 mm. The pliers are made from high-grade special tool steel, forged and oil-hardened for added strength and durability. Additionally, the pliers feature a comfortable grip.
---
Want to know more? For more information click
here.