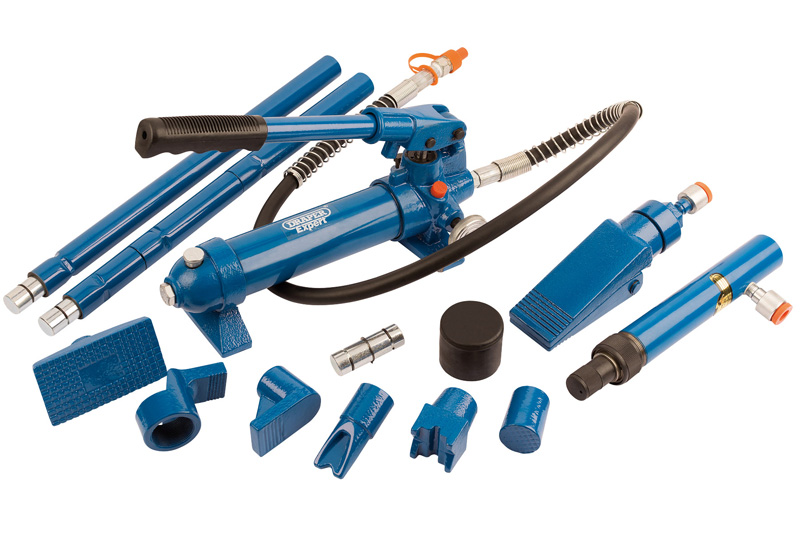 ---
Draper Tools has introduced two new Hydraulic Body Repair Kits, designed for the professional garage, workshop or bodyshop.
---
Available as a four tonne edition or a 10 tonne edition, the kits are ideal for pushing, spreading and pressing of vehicle body panels and various component parts.
Securely packed in a robust carry case, each kit contains: four extension bars (in different lengths for each kit), serrated cap, hydraulic spreading wedge, rubber head (60mm diameter in the four tonne kit) (73mm diameter for the 10 tonne kit), flat serrated base, ram toe, plunger toe, cleft head, 'V' base, double end male snap connector, hydraulic push ram.
These comprehensive kits offer a reliable solution for a whole range of bodywork jobs and repairs, including returning bodywork structures to their original shape. As part of the Draper Expert range, these kits are made for professional use and guaranteed to be durable and long- lasting, says the company
---
For further information from
Draper Tools, click here
.