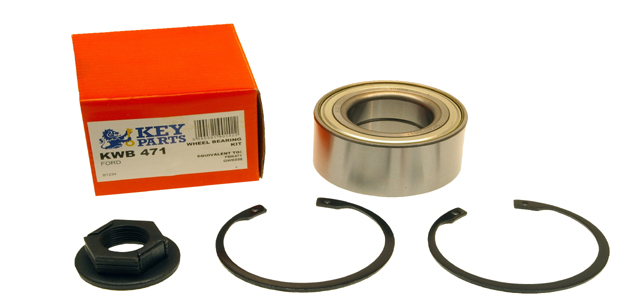 Core to First Line's business principle is ensuring its customers have access to the largest possible range of high quality products, combined with the best levels of stock availability and superb customer service. With this commitment to its customers at the forefront, the company has responded to their demands and introduced a new range of wheel bearing kits under the respected Key Parts label.
The Key Parts wheel bearing range consists of more than 150 bearing kits and hub units and provides workshops with a high quality product at an affordable price.
Each kit contains all the necessary fitting hardware and the range covers many of the UK's most popular applications like the Ford Focus, Ford Transit and VW Golf, which makes Key Parts bearing kits a cost-effective repair option for the independent workshop.
Usefully Key Parts wheel bearings utilise the same numbering system as the First Line range and each kit comes with a 12 month or 12,000 miles warranty