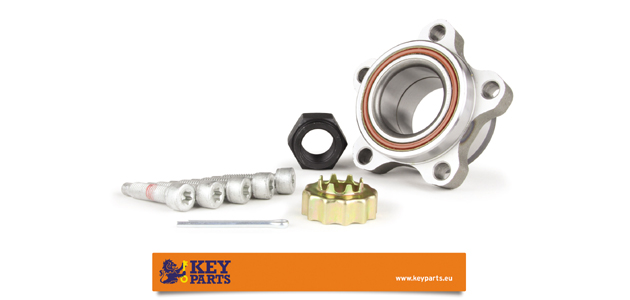 Such has been the popularity of the Key Parts wheel bearing range in the two years since its introduction, that the First Line Group (FLG), the company behind the brand, has announced the addition of 19 new wheel bearing kits, to bring the range up to almost 190 part numbers.
Notable additions from among these new applications include Mini One and Cooper front wheel bearings (KWB891), Citroën C5 and Peugeot 307 front (KWB893), Audi/Seat/Skoda/VW front (KWB978) and the Ford Transit Connect front (KWB997).
In common with the rest of the range, these kits contain all the necessary fitting hardware and come with a 12-month or 12,000 mile warranty. Many of the new kits in the enlarged range are also equipped with the magnetic encoders that are required for the correct operation of the vehicle's ABS or traction control system, which makes Key Parts wheel bearing kits a cost-effective and reputable repair option for the UK's most popular vehicle applications.