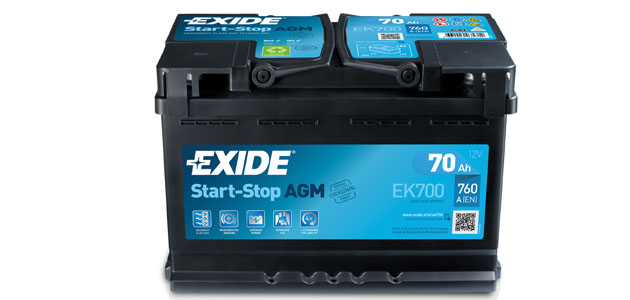 Large performance gains will be seen in the new range of Start-Stop batteries from Exide Technologies.
The new AGM battery will achieve four times longer cycle life, 20% more power and over three times the charge acceptance of a standard conventional battery. Similarly impressive gains will also be seen in Exide's new EFB battery.
Start-Stop vehicles already constitute 15% of the car parc, and this will reach 50% within the next five years. Only specially designed batteries can be used in Start-Stop vehicles, which is causing a huge shift in the battery market.
Exide invented the first Start-Stop AGM battery back in 2004 and the first EFB battery in 2008. The company's technology has improved at a rapid pace, and the new range will support sailing, energy recuperation and all the latest fuel-saving features.
Cars with conventional powertrains can be fitted with AGM and EFB batteries to improve performance and reduce long-term costs. This is useful for special vehicles like ambulances and police cars, cars with power-hungry electrical equipment and scenarios where the battery is exposed to extreme driving conditions.