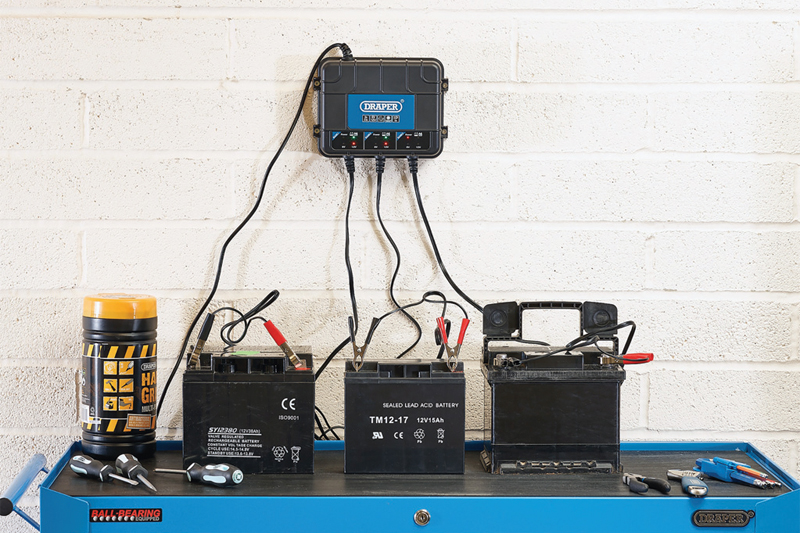 ---
Draper Tools has introduced a 6V/12V 3 Bank Charger Station that is microprocessor controlled and has the capacity to charge and maintain three vehicle batteries simultaneously.
---
It is a fully automatic smart charger, capable of continuously monitoring and reacting to battery condition to prevent overcharging, reverse polarity and short circuits. It comes fitted with lead connectors and supplied with terminal rings and alligator clips. The product is also compatible with all AGM and VRLA flooded batteries.
---
For more information, click
here
.