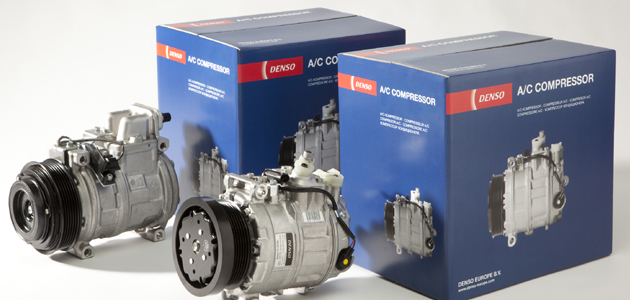 DENSO has announced the addition of 29 new Compressor references to its advanced, OE Air Conditioning programme.
The range update covers applications for BMW 1-series (F20) 3-series (F30), 5-series (F10), 7-series (F01), X5 (E70), Jeep Cherokee, Chrysler, Hummer H2, Mercedes M-class (W163), S-class (C215), S-class (W220), Subaru Legacy and Outback, Toyota Yaris, Auris, RAV4 and Land Cruiser.
This latest range extension means that DENSO now offers 479 A/C Compressor part numbers to its aftermarket customers, covering over 2,650 applications. Types include Reciprocal type (piston) 10PA, 10S, 7SBU and SE; Rotary type (vane and scroll) TV, SV and SC; and Electrical type (hybrid vehicle) ES Compressors.
All of DENSO's A/C Compressors are new, filled with the right amount of oil and delivered as complete assemblies.