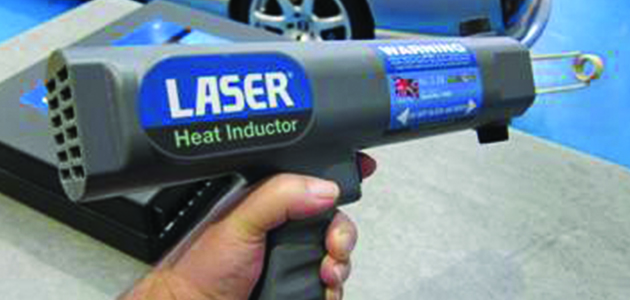 DENSO Aftermarket Sales UK has announced the launch of premium quality Evaporators for aftermarket customers to complement its extensive A/C Parts range.
The new range comprises 24 part numbers, suitable for a wide range of applications including Fiat Group, Iveco, Peugeot/Citroën and Renault.
Each DENSO Evaporator has been manufactured to the highest standard, offering high corrosion resistance and a long life expectancy. Every part is specially coated to prevent bacteria growth and the resulting bad smells.
How it works
An evaporator vaporises the low pressure and low temperature refrigerant. When vaporising the refrigerant a large amount of heat is required, which the evaporator absorbs from the warm air passing over the evaporator fins, thus cooling the passenger compartment.
After the refrigerant has completed its path through the evaporator, the liquid changes into a gas and then flows to the compressor. This process is then repeated.
Martin Pring, Manager, DENSO Aftermarket Sales UK, comments: "We saw sales of our OE quality A/C Compressors grow significantly last year, and expect the demand for this new range of Evaporators to be just as positive. Their introduction will offer garages and distributors even more profit boosting opportunities."
About DENSO's A/C Parts Range
In today's sophisticated vehicles, one size doesn't fit all. In addition to Evaporators, DENSO's OE quality A/C replacement parts now include Compressors, Condensers, Receiver Driers, Expansion Valves and Pressure Switches, offering a comprehensive selection of references for a wide range of vehicles.