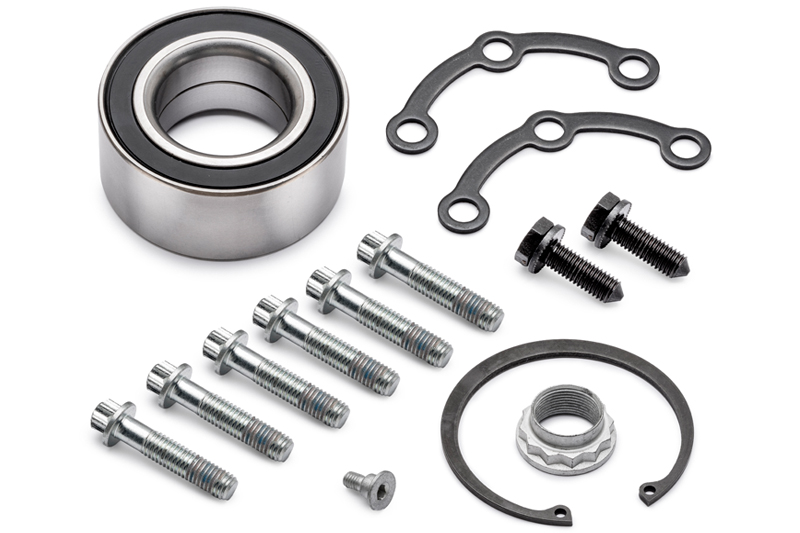 ---
Dayco, a supply partner to vehicle manufacturers across the globe, continues to expand its aftermarket product portfolio with the introduction of wheel bearing kits.
---
In keeping with the company's reputation for parts' production and customer support, the range of wheel bearing kits have been manufactured to original equipment (OE) quality standards and provide a wide coverage of the European vehicle parc.
Dayco's National Sales Manager, Steve Carolan, explained: "Drawing on its strengths for technical knowledge, the introduction of wheel bearing kits marks a significant, but natural step for Dayco, to add safety related products alongside its established drive systems expertise.
"The Dayco range encompasses Generation 1, 2 and 3 technology as well as bearings integrated into the brake disc, reflecting the complexion of the current European vehicle parc and thereby providing workshops with the required replacement products.
"Another strength is Dayco's commitment to assist technicians when it comes to installation. This practice continues with its wheel bearing kits, which, as well as coming complete with the necessary ancillary items, such as nuts, bolts, pins or circlips, also include fitting instructions and technical tips that can be viewed via a QR Code on the product packaging.
"The full range of products is hosted on the Dayco Webcat, a user-friendly portal that can be accessed via desktop/laptop or through an app to a mobile device, and provides users with multiple search routes from make and model or OE/Dayco part numbers, to linked components on related searches.
"The combination of OE equivalent quality, exceptional customer support and technical information, alongside a growing portfolio of products that includes belts, tensioners, idlers, dampers and pulleys, as well as water pumps and thermostats, means that Dayco's new wheel bearing programme provides great replacement kits for professional technicians."
---
For more information, click
here
.