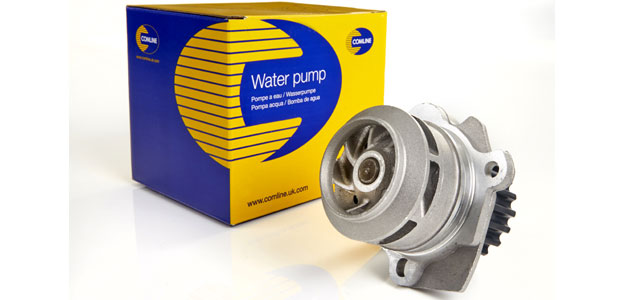 Comline has announced the introduction of 21 new water pump numbers as part of an ongoing expansion project that will see its range double in size to over 350 part numbers by the end of 2015.
Among this batch of 21 new Comline water pumps are some standout numbers that the brand expects to be in high demand. These include:
EWP141                Application:        Dacia Logan (06->), Dacia Sandero (08->), Nissan Qashqai (07->),
Renault Clio (01->), Renault Megane (02->)
EWP152                Application:        BMW 1-Series (06->), 3-Series (07->10), 5-Seriec (05->), X1 (09->), X3
(07->)
EWP156                Application:        Ford Mondeo (08->), Ford S-Max (08->), Land Rover Freelander (06->)
EWP171                Application:        Audi A4 (06->), Audi TT (08->), SEAT Leon (06->), VW Golf (06->)
Comline is well known for delivering product of consistent, reliable quality across its range and its water pump offering sticks rigidly to brand's quality ethos. Comline water pumps utilise Super 'N' high grade bearing grease that is tested to perform across a huge range of temperatures (-40°C to 200°C) whilst delivering low noise properties. Each water pump is also tension tested to ensure the correct pressure for maximum sealing and service life performance. Reflecting product confidence, all Comline water pumps are then batch and date stamped for total traceability.