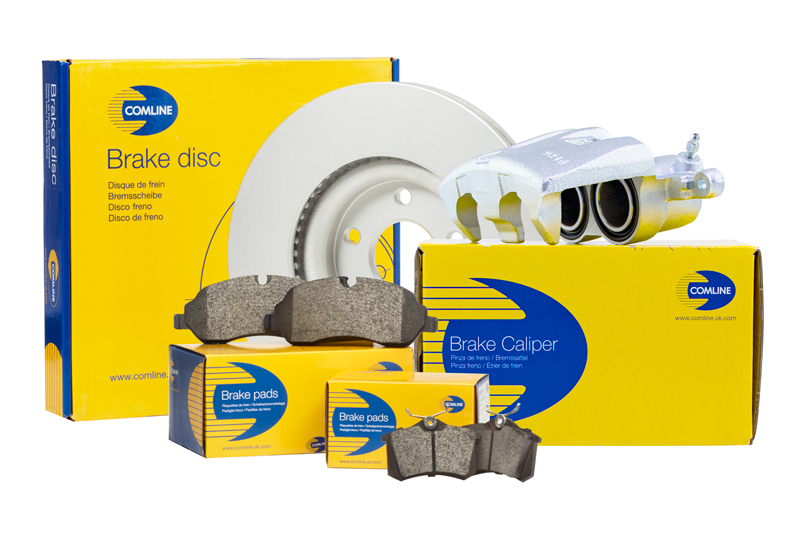 ---
Comline has further bolstered its friction portfolio with the addition of a new range of calipers.
---
Complementing the brand's existing braking offer, which includes a range of R-90 approved pads and fully coated discs, the newly launched category serves all popular European, Japanese, and Korean vehicles.
In-stock and available for immediate delivery, Comline's latest product category comes complete with a comprehensive 2-year (40,000-mile / 65,000 km) warranty as standard.
Peter Allen, Comline's Product Manager – Braking, explained: "Comline has developed a strong reputation for braking and a proven track record for supplying parts that tick the box for both quality and genuine value for money.
"Until now this has focused exclusively on our all makes range of pads and coated discs but, following months of meticulous planning and market research, we are excited to be broadening this focus to include brake calipers. Like their stablemates, this product range will carry the same Comline promise of delivering guaranteed performance, absolute reliability, and inherent value for money.
"It's a great way to kick off the new decade, and we are confident that Comline calipers will be well received by our customers around the globe."
Comline's caliper line-up comprises all new units (zero remanufacturing / surcharge requirements) covering front and rear variants for an extensive list of applications. Standard cast iron references, all of which are zinc coated to prevent corrosion, are offered alongside lightweight aluminium options. In addition, the range features applications designed to cater for electronic park brake technology.
Manufactured to OE specification, every Comline caliper is crafted to TS1649 standards in ISO compliant manufacturing facilities. This includes, but is not limited to, tests in Pressure Performance Monitoring and Corrosion Resistance Analysis.
---