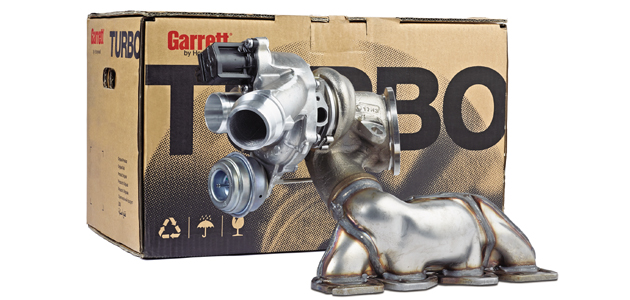 BTN Turbo is now offering five new OEM turbos for popular petrol engined models just coming out of their warranty period.
The part numbers cover turbos for the BMW 1 Series 1.6, Citroen DS3 and Peugeot 207 1.6, Audi/VW/Seat 1.4 TSi, VW and Seat 1.4, and Ford Ecoboost 1.6.
As with all turbos supplied by BTN Turbo, the replacement units are 100% OE, to precisely match the original performance characteristics and work seamlessly with the vehicle's ECU.
All the turbos include a 2 year warranty and BTN's famous FitKit containing an oil-filled pre-priming syringe for vital extra protection.
BTN Turbo, with 18,000 units in stock, is Britain's largest independent turbo distributor, supplying all the major turbocharger brands.
For more information, see www.btnturbo.com