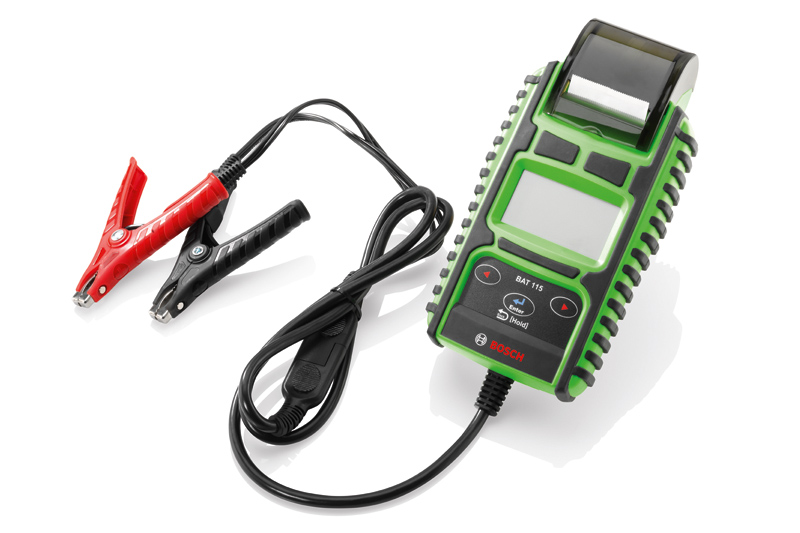 ---
By means of BAT 115, Bosch provides automotive workshops with a battery tester suitable for quick and reliable testing of all common six and 12V starter batteries and featuring a good price-performance ratio.
---
The simplicity of the battery test routines quickly provide accurate and reliable measurement results. Using the integrated thermal printer, the test results can be printed for the customer or for record keeping at the workshop.
Besides battery diagnosis and battery status display, the workshop can also use the BAT 115 tester to check 12 and 24V starter and charging systems. It is suitable for passenger car, LCV, motorcycle and recreational craft batteries featuring a cold cranking current between 40 and 2,000A. The tester can be used for lead-acid, EFB, gel, fleece and (flat or spiraltype) AGM batteries.
---
For more information, click
here
.