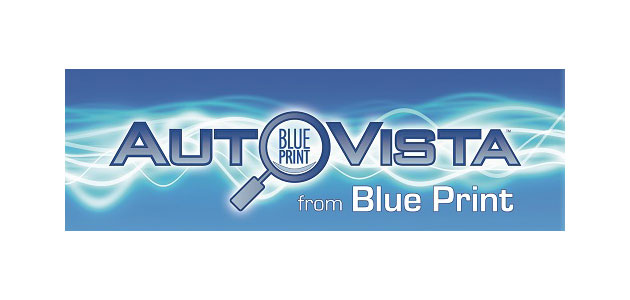 In the same way that diagnostics equipment is an essential tool for the modern day vehicle technician, so is up-to-date, accurate technical information.
AutoVista is a new, VRM led, technical data and parts catalogue system – for all makes of vehicle. Accessible online 24hrs a day, it combines high quality, comprehensive technical data, with Blue Print's market leading catalogue system.
All UK AutoVista packages include full use of the VRM (registration) search facility. A make/model selector is also provided allowing technicians to search for non-UK registered vehicles, or those whose DVLA details aren't up-to-date.
The database of full (OEM) repair and service labour times in AutoVista (in excess of 50 million), allows technicians to create an accurate quotation or invoice in minutes. An additional benefit for businesses that don't have garage management software is a simple to use system that records customer details against a registration number as well as MOT and service history. This allows future searches by customer name to produce MOT reminders via AutoVista's built in MOT reporter.
AutoVista also offers one of the most comprehensive sets of wiring diagrams available to the aftermarket. The 'Wiring Diagram' section covers areas such as cooling and climate control, audio systems, central locking, electric windows, anti-lock brakes, alarm/immobiliser, instrument panel and much more. All diagrams are colour coded and fully printable.
In addition to this, the system contains a vehicle specific, guided diagnostic tool that assists technicians in diagnosing fault codes and component errors. Using the fault code as a starting point, a vehicle specific solution is generated whereby the fault code defines the most logical diagnostic path.
The system then highlights the components in the diagnostic path and the order in which they should be tested – this includes where and how to measure values, and what the values should be. Components can also be manually selected for individual testing.