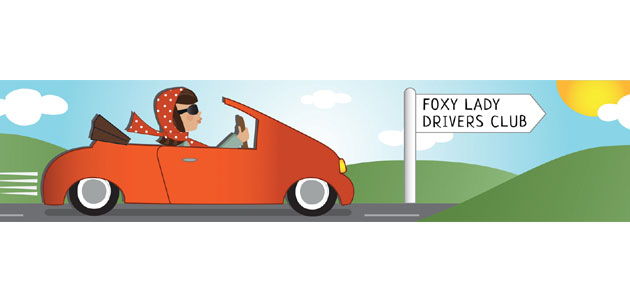 FOXY Lady Drivers Club has become the latest motor group to join tyre safety organisation, TyreSafe.
Members of the UK's only everyday motoring club for women, which operates on a not for profit basis and is supported by a network of female friendly approved businesses, will now have access to a wealth of tyre safety resources and information designed to help keep them safe on the road.
Meanwhile, the partnership will allow TyreSafe to access the club's membership, providing valuable insight and feedback to help the development of its campaigns which aim to raise awareness about the dangers associated with illegal and defective tyres.
Having previously supported TyreSafe's campaigns informally, the two groups look forward to working together to educate women about the importance of regular tyre care and maintenance.
Stuart Jackson, Chairman of TyreSafe, said: "We are delighted to have FOXY join us as a supporting member at TyreSafe. With the number of female drivers on the road increasing at faster rate than men, it's important that we help women become fully informed about tyre safety. Thanks to FOXY's support, we are now much better equipped to do this."
Prolific online marketers, the team at FOXY were even recognised by TyreSafe at their awards ceremony in 2014. Presenting the club with the 'Online and Social Media' award, TyreSafe praised FOXY's female tyre awareness campaign on Twitter.
FOXY Founder, Steph Savill, adds: "We were thrilled to win last year's prestigious TyreSafe award for our online and social media work. I want FOXY to get more involved in this area, not just during Tyre Safety Month but on an ongoing basis, so busy women can be educated and understand the safety implications of their tyres."