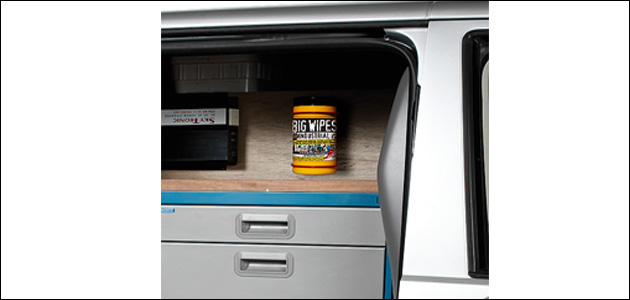 The Big Wipes bracket is now available to make life even easier when you are on the move. 
The bracket is ideal for securing inside the back of your van and holds all Big Wipes 80s tubs with no fuss, meaning there should be no more hunting for wipes underneath paper, tools and rubbish – they will always be exactly where you need them for when things get messy.
The bracket is also ideal if you're staying put. Attach one to the wall of your workshop so you always know where your Big Wipes are if you need to clean up a spillage in a hurry, or even just to mop your hands after a hard day's graft.