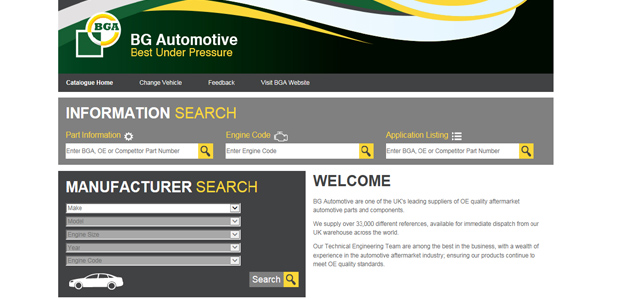 BGA is delighted to announce the launch of its new online catalogue.
The fully bespoke online catalogue has been set-up with customers' needs in mind. Clear navigation ensures the system is simple and fast to use, complimented by comprehensive data; making BGA part number information more accessible than ever.
Its simplified search functionality allows visitors to filter data by a broad range of criteria, including manufacturer, model and engine size. For those looking for a more specific search, users can filter by year and engine code. This enables easy access to BGA part numbers relevant to the vehicle in question and is one of many great features available. Once a part number is selected, users are presented with technical information and a quality image.
The new online catalogue also includes a dynamic cross-reference platform. This enables users to search with an OE or competitor part number and yield a direct BGA result.
Log on to: http://catalogue.bgautomotive.co.uk/
VIDEO TUTORIAL
In order for users to harness the catalogue's full range of functionality, BGA has put together a short tutorial video, which can be viewed below.