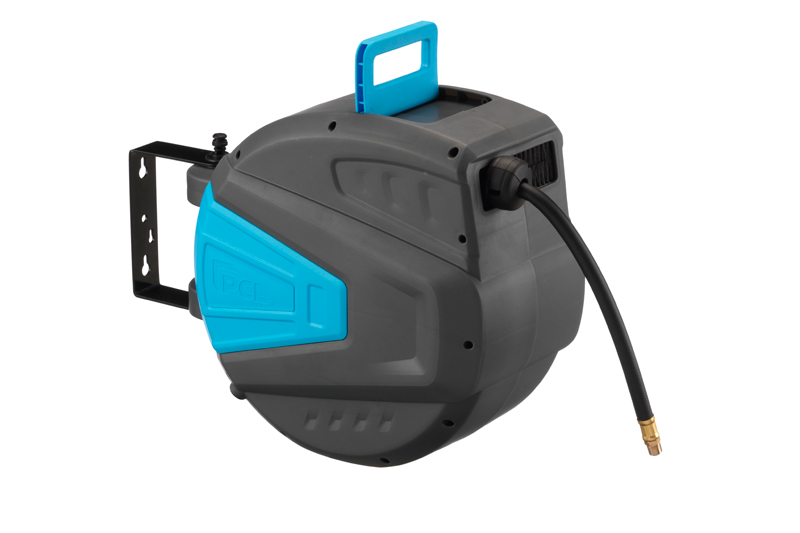 ---
Ideal for garages, PCL's range of plastic air hose reels includes three sizes of reel with different lengths and diameters.
---
Each has an adjustable hose stop that can be halted in any position, enabling operators to alter the length of hose remaining outside of the main body. This is especially convenient when working further away from the hose body than anticipated.
All reels have built-in cleaning brushes to prevent dirt from getting back into the main body of the unit, which often causes the layering system to fail.
---
For more information, click
here
.