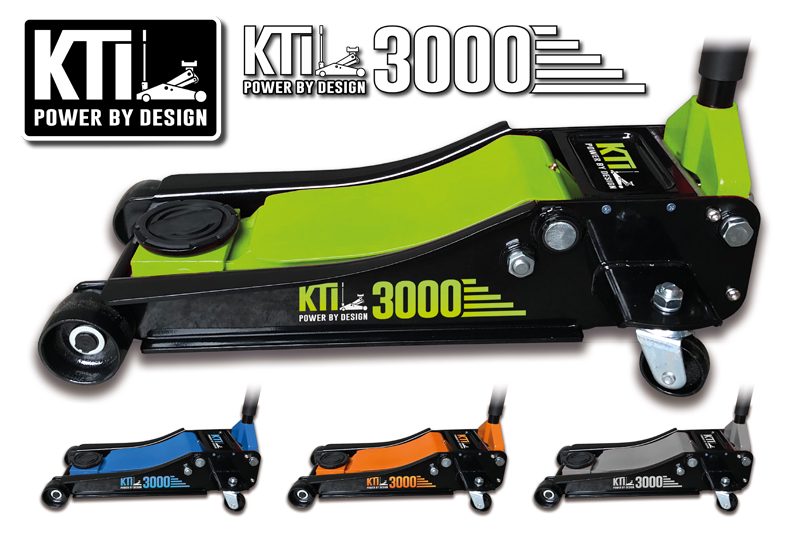 ---
J&S Products 3 ton trolley jacks and axle stands. 
---
J&S PRODUCTS has been supplying the automotive trade for over 20 years and has recently introduced its own range of lifting equipment. Designed with the mechanic in mind, the product is said to be a high quality, low-profile 3 ton jack, with turbo lift technology.
The low-profile build lets this lift from as low as 100mm, and with its turbo lift technology, it can reach maximum height in just eight strokes. In addition to the trolley jack, J&S Products has also introduced a set of 3 ton axle stands, complete with safety pin/chain. Both products are available in four colours, all of which are said to make the range stand out from the competition.
---