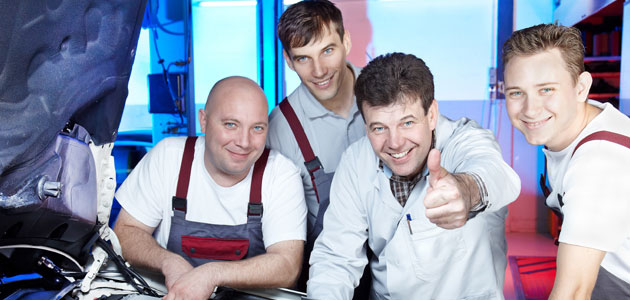 October 1st 2014 saw the launch of Henkel's new vehicle repair & maintenance (VRM) website, providing unique and dedicated support for workshops and distributors (www.carrepairsolutions.co.uk). Now, an exciting competition has opened to every bodywork and mechanical repair workshop in the UK.
Contestants for the Henkel Ultimate Challenge simply upload a photograph and/or self-made video of their team explaining, in their own words (up to 150), why they deserve to be the Best Workshop in the UK. Teams can comprise of up to four people and the more imaginative and entertaining the entry, the better! Competition applications close 30.04.2015.
All visitors to the Henkel VRM website are invited to vote for their favourite and this voting system will provide an initial shortlist and the ultimate winner will be independently selected.
The winning team will be Henkel's guests at the 2015 British Grand Prix at Silverstone on Sunday 5th July 2015. They will have a view of the race from the comfort of the Brooklands Restaurant and the prize – valued at over £5,000 – includes breakfast, champagne lunch, afternoon tea and a complimentary bar service.
For the runner-up team, each member will receive a Sonos Play 1 system. So, how is your entry coming along? Don't forget to upload it to: www.carrepairsolutions.co.uk and get your workshop friends and suppliers visiting it to vote for you!
Terms and Conditions of the Henkel Ultimate Challenge can be found on the VRM website.