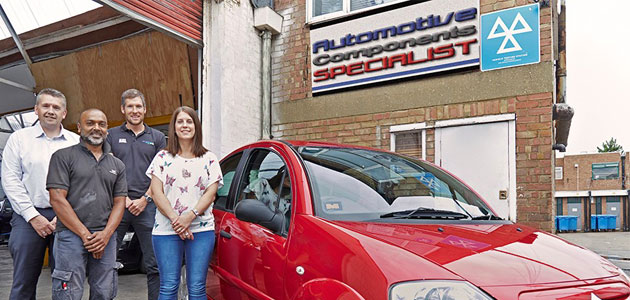 Earlier this summer, WhoCanFixMyCar.com hit a landmark, passing 30,000 users. To celebrate, it has given away a Service and MOT worth £200.
WhoCanFixMyCar.com prides itself on helping drivers find a great local garage – so customer satisfaction is everything. The company claim they are currently running on a 96% satisfaction rate. The competition was simple to enter; users just posted on the Facebook wall and shared their experiences with their chosen garage.
The winner was Jo Bourn from Welham Green, who used WhoCanFixMyCar.com to have her Citroen C3 repaired by Patrick Patel of Automotive Components Specialist in Enfield.
Jo said: "I originally just searched on Google for something like 'recommended garages in my area' and came across WhoCanFixMyCar.com. Patrick did such a good job on my car that I wanted to use him again in claiming my prize!"
Since joining WhoCanFixMyCar.com, Patrick has won 197 jobs, with 100% positive customer feedback. Moreover Patrick estimates that, what with return visits, his 197 jobs have netted him close to £100k in incremental revenue!