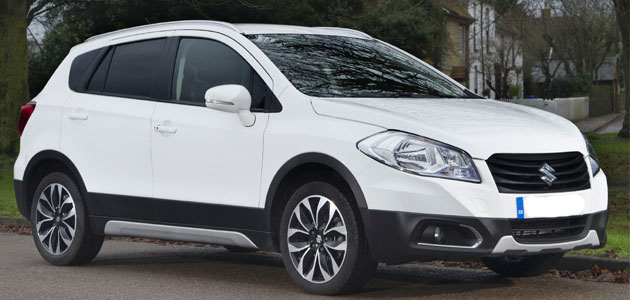 Are you a hard worker? With the entries for UK Worker of the Year 2014 closing on September 5, it really is your last chance to enter this year's competition.
UK Worker of the Year is a competition run by workwear company Dickies, to recognise and reward hard workers in the UK. This is the fifth year Dickies has set out to find the UK's top worker, with the number of entries this year surpassing any previous records set over the last four years.
With the competition still up and running until September 5, 2013 winner Judi James has urged people to get their last minute entries in.
Judi said: "I would encourage everyone to enter the competition as it only takes a few minutes of your time and it's not too late to register. It was this time last year that I put my entry in for the 2013 competition and it has completely changed my life. Not only having a new car, but the title of UK Worker of the Year has gone a long way in enhancing my career as a farmer. The win gave me confidence to complete a combine harvester ride from Wimbledon to Dorset for charity, the new car has aided my work hugely and I've received countless media attention in the agriculture sector."
UK Worker of the Year is open to any worker in any profession. Whether you work on the shop floor or you're a director of a company, UK Worker of the Year is out to reward hard workers.
This year's judging day will take place at Suzuki GB headquarters in Milton Keynes, with the six contacted finalists set to face a judging panel on September 26. This year's winner will have the choice of a Suzuki S-Cross car, V-Strom 1000 motorcycle or an ATV Quad bike.
All six finalists will be invited to the British Superbike finale at Brands Hatch on the 18th October, where the winner will be announced. The winner, after selecting their preferred Suzuki vehicle, will then have the chance to predict the top six rider positions of Sunday's BSB races, with Dickies handing out an additional £100K cash prize if correct.
Maurice Morton, Sales and Marketing Director at Dickies said: "This year's competition has certainly been the best yet. We've had thousands more entries than previous years and the standard has been incredible. It is a true reflection of the great prizes that are on offer and the exciting new £100K cash prize that has been announced for this year's competition. If you haven't entered yet, you still have time."
If you haven't entered this year's competition and you would like to do so, please visit www.ukworkeroftheyear.com.