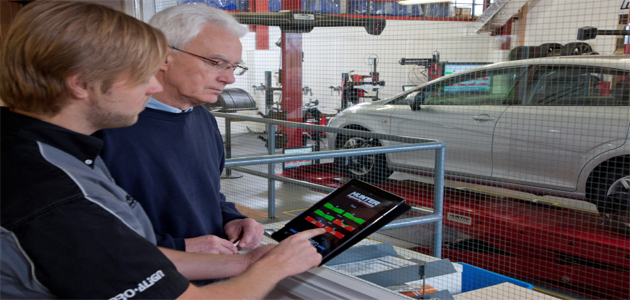 AlignMyCar are offering free tyre safety checks and encouraging drivers to have their wheels alignment checked at their centres, as Tyre Safety Month kicks into gear.
The month-long campaign, organised by TyreSafe, has been designed to remind drivers about the importance of checking their tyre pressures regularly. The inspection will include the production of an easy-to-read colour-coded printout giving results of the 14 primary vehicle alignment angles.
Kathryn Beaurain, of AlignMyCar, said: "Tyre Safety Month is a great initiative, which reminds drivers about the importance of looking after their tyres, and we're delighted to be playing such an active supporting role.
"However, drivers taking advantage of a free tyre safety check should remember that, unless they ensure their tyres are properly aligned as well, they may still suffer from irregular or rapid wear, which may prove either costly or hazardous, particularly as we approach the most treacherous period of the year for road safety."  
Correct tyre care and maintenance is essential for motorists, as safety can be reduced and running costs can increase as consequence. Driving on illegal tyres can result in fines or up to £2,500 and three penalty points for each illegal tyre.