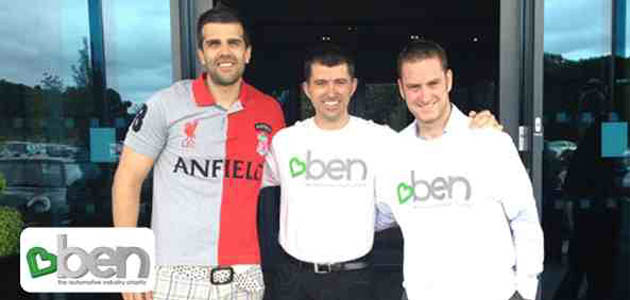 Employees from TRW Automotive Aftermarket, have raised in excess of £2,000 for automotive industry charity BEN.
Running, cycling, rowing, X-training and swimming were among the events that saw the team rack up a massive 300 miles; the equivalent of travelling from TRW's UK HQ in Shirley, Solihull, to BEN's HQ in Ascot, Berkshire, three times over.
A total of 35 volunteers from TRW's UK Aftermarket and Original Equipment departments, together with employees from TRW's research and development arm, Conekt, were joined by representatives from key trade publications (including PMM's very own Ben Harris), to take part in the 'Clocking Up The Miles' event held in the gym at the Village Hotel, Shirley.
Organiser and TRW's UK Marketing Manager, Jon Sellars, said: "TRW has always supported the great work BEN does for the industry at large. But times are especially tough at the moment and we all have a number of friends and colleagues who have suffered over the past few years. We really wanted to go that extra mile this time, and I'm pleased and proud to say that everyone really pulled out all the stops.
"Thank you to everyone who took part for giving up your valuable time, as every mile counted; especially to those volunteers who exceeded their own expectations and completed more miles than they were supposed to."  
Rob Slater, from BEN, who supported the event on the day, said: "I was totally bowled over by the effort that TRW's employees put in to raise this spectacular sum for BEN. I was honoured to meet some of the volunteers and would like to thank them all for their contribution. A special thank you goes to Jon for all his hard work in organising the event. I'm sure it was no mean feat to get so many people to give up their time to take part. The money raised will go towards providing care, support and advice to those in our industries who need our help in times of hardship or distress."
He concluded: "It costs approximately £11m each year for BEN to continue its vital work within our industries, and it's only thanks to the generosity of our supporters that we're able to do so."