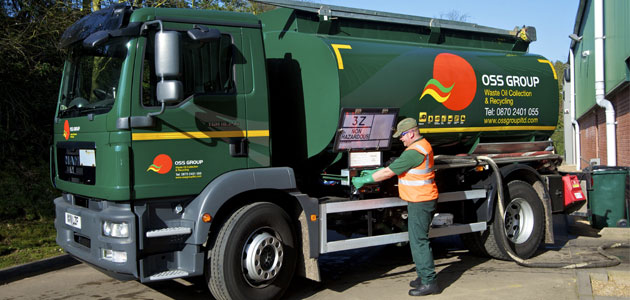 The Parts Alliance has added a slick new benefit for members of its Servicesure Autocentres service and repair network – a total waste management package with a highly competitive 'cash for oil' recycling scheme.
The one-stop approach is designed to take the hassle away from busy garage owners who otherwise have to turn to multiple contractors for their waste disposal.
The recycling deal covers everything from waste oil, filters, batteries and brake fluid to anti-freeze, brake and clutch parts, grease cartridges and paint thinners. In addition, for every litre of oil that is taken away, the garage gets money back.
The new service is being offered thanks to a partnership with OSS Group, specialist in the collection and processing of waste oil, garage and associated waste.
OSS operates the largest national fleet of compliant vehicles in the industry, serving over 15,000 customers across 25,000 sites.
Paul Dineen, Head of The Parts Alliance's Garage Programme, said: "It can be a real headache for garage owners faced with drums of spent oil and piles of workshop waste. It's not untypical for them to have more than one contractor turning up to take it away.
"But it's not just about getting rid of it, it has to be done safely otherwise they could fall foul of stringent environmental regulations and face tough sanctions that go with non-compliance.
"Our deal with OSS takes the hassle away as it's a one-stop-takes-all service and everything is disposed of compliant with Environment Agency rules.
"Not only that, they get money back for every litre of oil that is recycled – and we have been able to use the purchasing power of The Parts Alliance to agree some excellent rates."
The recovered oil is turned into heating fuel for industrial boilers, so gets a second 'life'. The package also reduces the garage's carbon footprint.
The waste recycling service is just one of the benefits for garages joining the Servicesure Autocentre network, which is focused on helping independents prosper, said Paul.
Membership also includes The Parts Alliance national warranty, the GS Onestop management system with Autodata service schedules, the electronic cataloguing system AlliCat, access to training, legal services, a courtesy car scheme and more.
Mark Bridgens, Chief Operating Officer – Oil & Energy of OSS Group, said: "We're delighted to be working with The Parts Alliance and Servicesure Autocentres. Switching to our scheme is easy. It takes one call to fill in one form and takes no more than 10 minutes. Then we take over.
"That's what it's all about, making life easier for garage owners so they can get on with running a successful business."