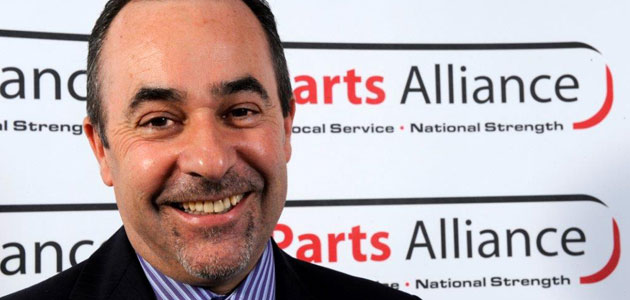 A further 24 jobs have been saved with the acquisition by The Parts Alliance of three former Unipart Automotive (UA) branches in the south-west.
The move extends the business group's coverage in the region, which has also been boosted by the recruitment of Paul Dineen, formerly Regional Director with UA and Head of the Unipart Car Care Centres (UCCC) programme.
The outlets, in Chard, Frome and Plymouth, are expected to re-open around the end of September. They are in addition to the 12 branches acquired by the HgCapital-owned business group following UA's demise in July.
As Regional Business Director South-West with The Parts Alliance, Paul will oversee the three new branches along with ex-UA sites in Barnstaple, Penryn, Taunton, Tiverton and Exeter.
He said: "Chard and Frome are similar branches. They are close-knit teams, very well respected in the local community, with a good pedigree. It's fantastic to be able to retain the majority of jobs there.
"Plymouth is a premier site, bigger and again with good people in the team. It will bridge the gap between Exeter and Cornwall."
These branches have a key role to play in the region, he said, assisting local garages by maintaining a wide range of stock and offering peace of mind to those using the KiS platform, who are concerned about the potential loss of business information. The Parts Alliance will be able to support them as KiS will now feature The Parts Alliance and Unipart ranges.
Paul, who has also taken charge of The Parts Alliance's garage programme, said he was really excited to have joined the Solihull-based group. "With the growth that has been achieved recently I feel I am at the beginning of something special," he said.
Paul's 30 years experience in the automotive sector includes working for companies such as GKN, Partco and Unipart.
The jobs of well over 500 former UA employees have now been saved through recruitment and branch acquisition by The Parts Alliance and its associate member Andrew Page.