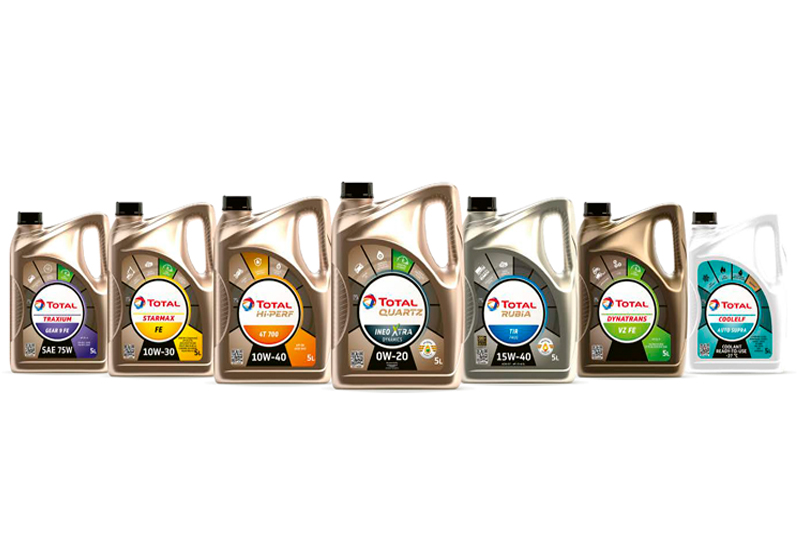 ---
Total Lubrifiants has unveiled its latest can for the entire range of TOTAL and ELF lubricants, featuring new colours, new labels and a more ergonomic design.
---
The cans also boasts a reduction in the weight, helping to prevent the emission of 9,500 tons of CO2 equivalent each year, owing to raw materials savings.
The new TOTAL and ELF cans have been designed to be more practical and easier to read. The cans allow consumers to identify the product they need at a glance, due to the color coding: Platinum for top-tier, Silver for mid-tier and Bronze for entry range products.
The essential product information curves around the brand name, similar to a car dashboard, displaying the viscosity, manufacturer approvals and a QR code that can be used to confirm the product's authenticity.
The can also showcases a more ergonomic handle that aims to make it easier to grasp and carry.
The cap has been functionally redesigned as well, in a bid to make it easier to fill the oil sump when replacing or topping up.
Jean Parizot, Vice President Automotive at Total Lubrifiants, explained: "We have always offered products that are very simple for customers to decipher. But today's shoppers need different information about products and how to use them, so we decided to redesign our cans by giving them a new shape, color and label. The challenge was to maintain a distinctive design so consumers find it even easier to identify our TOTAL and ELF products. I think we achieved our goal, and the results are on a par with our lubricant's performance — in other words, excellent!"
---