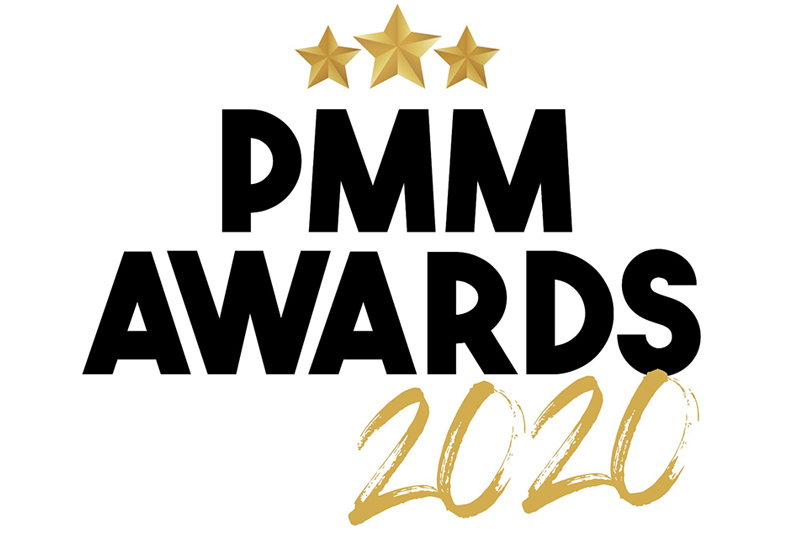 ---
From training programmes and industry initiatives, to hand tools and diagnostic equipment, the 2020 PMM Awards have been designed to celebrate everything that's good within the industry. So, without further ado, the winners are as follows…
---
Schaeffler – 'Back on Track' initiative and pack
After garages were given the all clear to open up after the initial lockdown period, Schaeffler was quick to ensure that workshops had everything they needed to operate safely in a new and strange working environment. The pack from Schaeffler included a floor sticker and tape to mark out the reception and workshop area into 2m blocks to help maintain current social distancing rules. Personal PPE was also included – a washable mask, hand sanitiser and hi-vis vest, along with some prominent A2 posters and some mirror hanging air fresheners to remind both staff and customers about the guidelines.
Within a month of the launch, 2,000 packs had been delivered to 2,000 workshops, which is a brilliant feat in itself. Unwilling to ease up on the support, Schaeffler created an online module to ensure that garages knew exactly how to run their business in line with the latest health and safety guidance.
For more information, click here.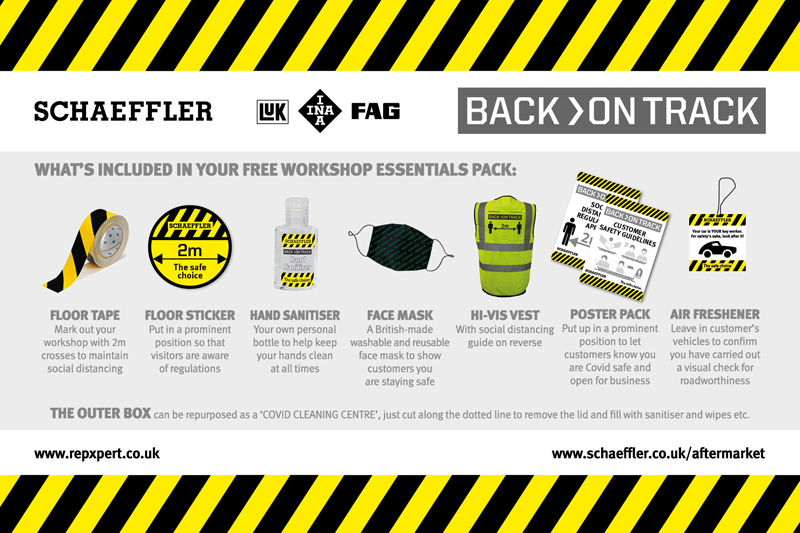 Bosch – BAT 115 battery tester
The popular BAT 115 from Bosch provides automotive workshops with a battery tester suitable for quick and reliable testing of all common six and 12V starter batteries and featuring a good price-performance ratio. The simplicity of the battery test routines quickly provide accurate and reliable measurement results. Using the integrated thermal printer, the test results can be printed for the customer or for record keeping at the workshop.
Besides battery diagnosis and battery status display, garages can also use the BAT 115 tester to check 12 and 24V starter and charging systems.
For more information, click here.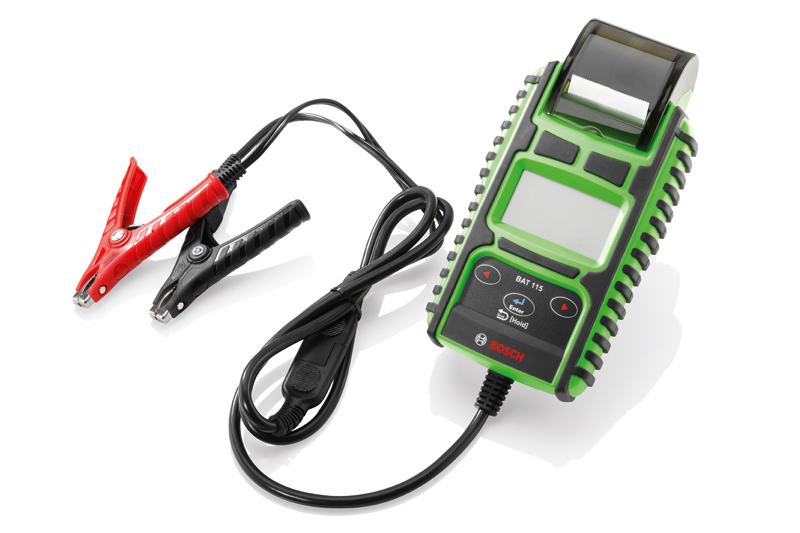 Autotech Recruit – Online Training Programme
Autotech Recruit, an organisation placing professionals in garages across the UK, responded to calls from its temporary vehicle technicians for greater training by launching its own platform on Our Virtual Academy, which enables contractors to access free training.
In addition, as the training provision will incorporate courses in hybrid and electric vehicles, the move also underpinned Autotech Recruit's objective to make all contractors fully conversant in these vehicles by the end of 2020.
Following survey results, Autotech Recruit invested in the site and developed an exclusive platform with Our Virtual Academy. With access to 180 online training chapters, tutorials and final tests, contractors will be able to fully maximise their time during periods of lockdown to upskill.
Alongside electric and hybrid vehicle training, Autotech Recruit contractors gained access to a vast array of nationally recognised training content such as emissions, diesel diagnostics and air conditioning servicing.
For more information, click here.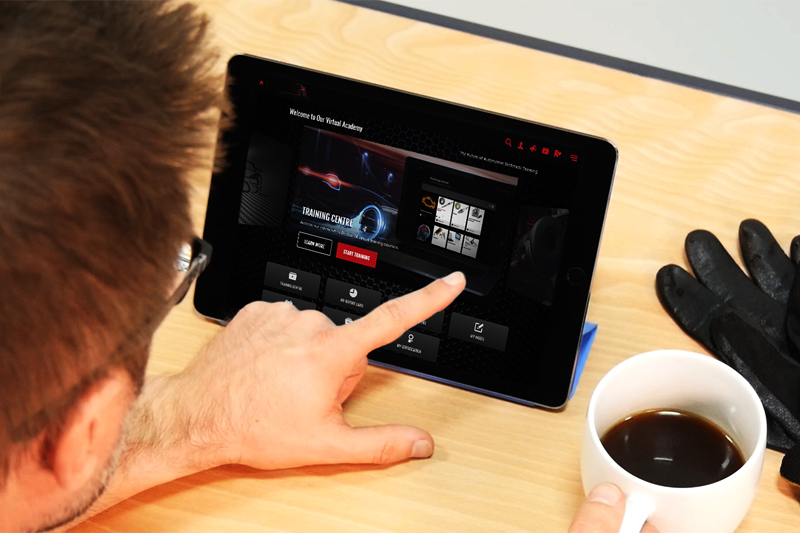 Sealey- Master Locking Wheel Nut Removal Set 
Sealey introduced the SX299 Master Locking Wheel Nut Removal Set towards the end of last year, and based on online interest levels the product is a worthy winner. The simple to use master kit is said to be capable of removing practically any locking wheel nuts or bolts. The kit includes a shroud that protects the wheel from any damage.
Disposable blades mould themselves to the shape of the wheel nuts for simple removal. The blades not only make this operation easy to perform, they also generate a revenue stream for the workshop. Replacement disposable blades are available, Model No. SX299DB (Pack of 10), and most garages charge these out as a consumable item.
For more information, click here.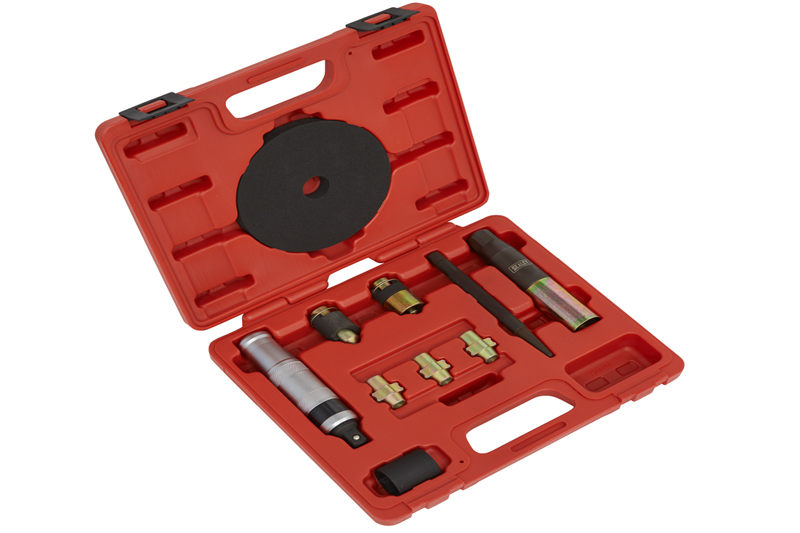 GYS – GYSFLASH 121.12 CNT FV
To meet the ever-increasing demand for constant power supply during diagnostics work, GYS launched the GYSFLASH 121.12 CNT FV last year. Popular with garages, the unit has a powerful 120A output and can be used in one of four operating modes – diagnostics, charging, showroom and tester.
Vehicle manufacturer specifications determine the vehicle's voltage requirements from a battery support unit. The GYSFLASH 121.12 CNT FV can supply 12 to 14.8V, which is easily adjustable by the user in 0.1V increments.
The differentiating factor with this product is that GYS has introduced connected technology, meaning the charger can be connected to a keyboard to enter customer, vehicle or battery details; a barcode scanner to identify the battery (if it has a bar code attached); a printer to report battery charging data; and it is now able to receive software updates.
For more information, click here.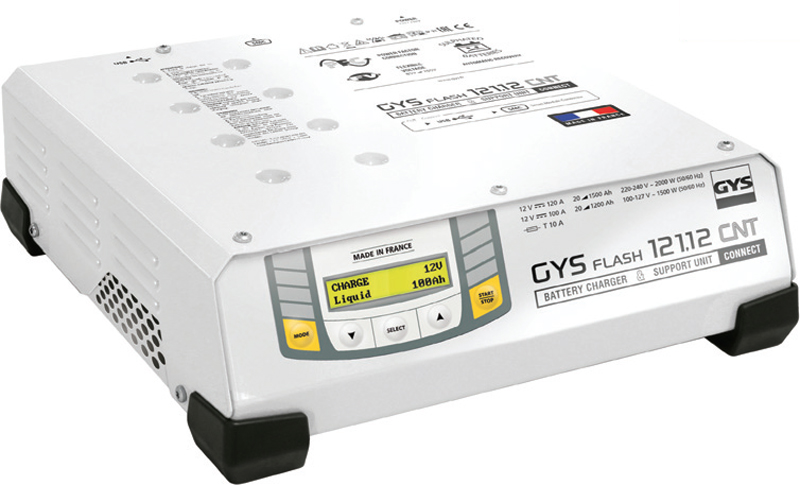 Ben – Charitable support
Automotive industry charity, Ben, has been supporting the health and wellbeing of automotive industry people throughout the COVID-19 pandemic. The charity has been a supportive presence across the entire automotive community, delivering a number of campaigns, such as the Formula 1 challenge, and resources to help individuals through what has been an undeniably difficult 12 months. Over the past year, Ben has reportedly seen a marked increase in the number of people turning to the charity seeking support for their mental health and money concerns, and the demand is expected grow as the full impact of COVID-19 unfolds.
Ben has been supporting people through COVID-19 in the following ways:
Mental health support
Financial support
Coronavirus hub – online tips, advice & tools
For more information, click here.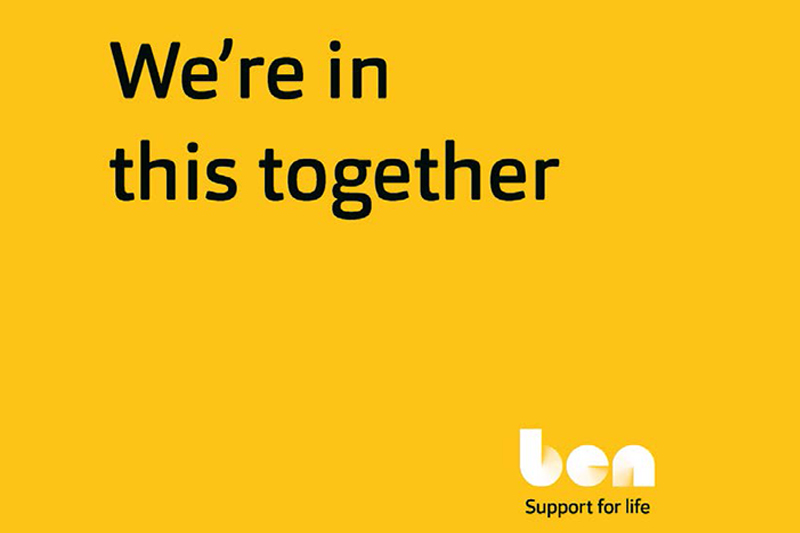 Varta – Partner Portal
The year's events have brought battery testing into the crosshairs of many garages, leaving technicians looking for support from their suppliers. For this reason, PMM would like to mention the VARTA Partner Portal once again in 2020.
VARTA aims to prepare workshops for new situations where battery replacement becomes overly complicated. To this end, the Partner Portal offers a convenient, accessible online service that enables every technician the ability to change a battery as quickly and as accurately as possible. With this tool, garages can save valuable time and costs. Access to the portal is available via all internet-enabled devices. After a quick, one-off registration, each technician has free and unlimited access to step-by-step instructions, including photos, the right part number and battery location, so that the correct battery is installed in the quickest time possible.
For more information, click here.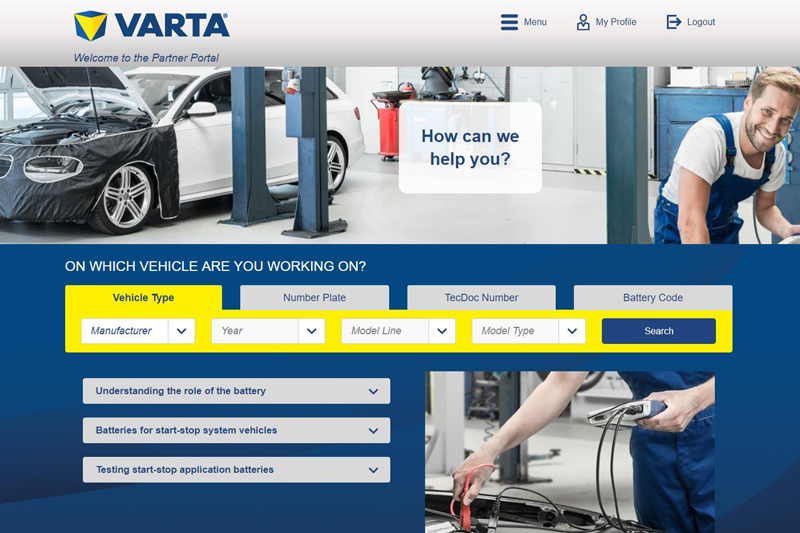 Hella Gutman Solutions – Mega Macs One 
The increasing use of smartphones in everyday life is reflected in the growing popularity of tablets in modern workshops. As a result, Hella Gutmann Solutions (HGS) launched the mega macs ONE in October, a system that transforms a tablet with Android 6.0 or higher and minimum 7" screen, into a fully-fledged diagnostic tool.
All the basic diagnostic functions available on the mega macs ONE are equivalent to those provided by other mega macs devices. These range from displaying the OBD socket location in the vehicle, to reading/deleting trouble codes, global scan, resetting service indicators, parameter depictions (up to 16 at the same time), basic settings and adaptions, coding and actuator tests. The diagnostic results can be printed out or emailed to customers as a PDF document.
For more information, click here.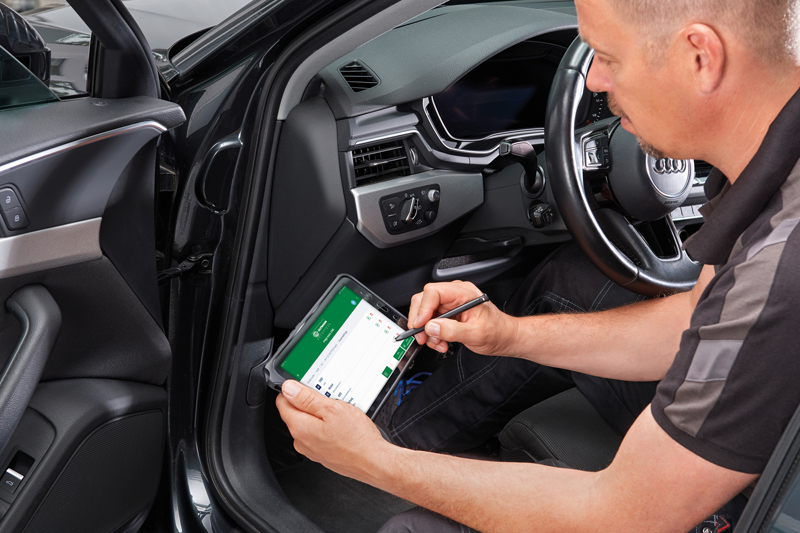 Apec Brake and Caliper Slider Greaser
Sometimes the most unsuspecting products prove to be the most useful, and this is certainly true of this next award judging by the reader response. Apec Braking has within its product portfolio both a brake grease and a slider lubricant. Seized sliders are becoming more of an issue due to the increased use of pressure washers. If the sliders are in a good enough condition (not pitted or bent), they must be cleaned thoroughly of any corrosion and lubricated – which is where the rubber and moisture resistant Apec Caliper Slider Grease comes in.
For contact points such as the abutment points on carriers, the metal-free Apec Brake Grease with a high melting point is ideal for preventing galvanic corrosion. The grease is manufactured from super refined mineral oils; this means that it is water-insoluble, providing resistance from washing off under most adverse conditions.
For more information, click here.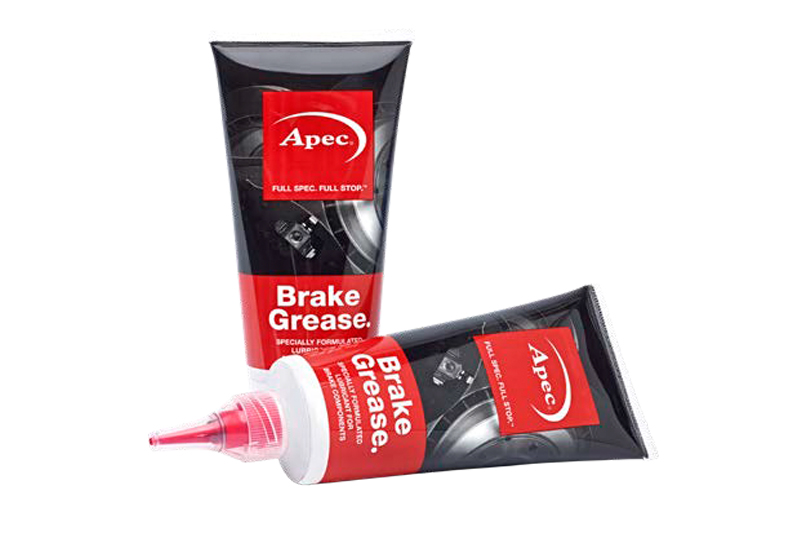 The SimplyDiag Network Online Portal and Community
The SimplyDiag Network is a community of likeminded technicians that aims to improve the professionalism within the industry. In March, the network launched a new online portal that hosts a library of technical information, and a forum in which members can communicate. The dedication to the cause it wants to promote is incentive enough to earn the community a PMM Award.
Aside from the online portal, the network also holds numerous training events throughout the year encouraging technicians to learn and promote diagnostic best practice. With multiple network partners, such as the DPF Doctor Network, The Garage Inspector, and HEVRA, SimplyDiag operates under the ethos that the industry is 'Stronger Together', as some readers will have seen from the November issue. The network hopes to grow even more next year, with its sights set on expanding abroad. It is worth keeping an eye out on how this community progresses.
For more information, click here.