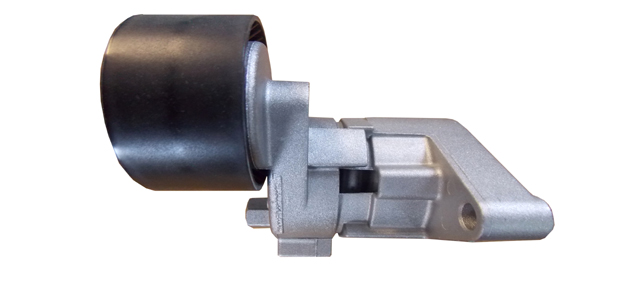 According to Ford, its multi-award winning 1.0-litre EcoBoost engine is now powering one in five of all the vehicles it sells in Europe, which means that during the first six months of 2014 alone, an additional 120,000 of these units are now within reach of the European aftermarket, 48,693 of which were UK registrations.
This presents a great opportunity for the trade because Dayco, as well as being the world's largest manufacturer of original equipment (OE) timing belts, is also Ford's power transmission development partner and the OE supplier of both the timing drive and the belt in oil pump drive systems for the EcoBoost engine, which it pioneered with Ford here in the UK.
Since its European launch in 2012, the three cylinder 999cc EcoBoost engine has now won 13 major awards including three consecutive 'International Engine of the Year' awards and as well as the original Focus launch model, is now also available in the Fiesta, B-MAX, EcoSport, C-MAX, Grand C-MAX, Tourneo Connect, Grand Tourneo Connect, Transit Connect and Transit Courier.
As a result, sales of replacement components for this engine are set to soar in the coming few years. Naturally among these components will be replacement timing belt kits and during the fullness of time, the oil pump belt, which means that factors supplying and workshops installing Dayco products are well placed to take advantage of the future demand and profits made possible by the popularity of the EcoBoost engine.
Dayco also supplies a similar power transmission solution for Ford's 1.3-litre EcoBoost unit as well as the unique High Tenacity (HT) 'white' timing belt for another multi award-winning vehicle with the 2.2-litre diesel engine used in the Land Rover Evoque.