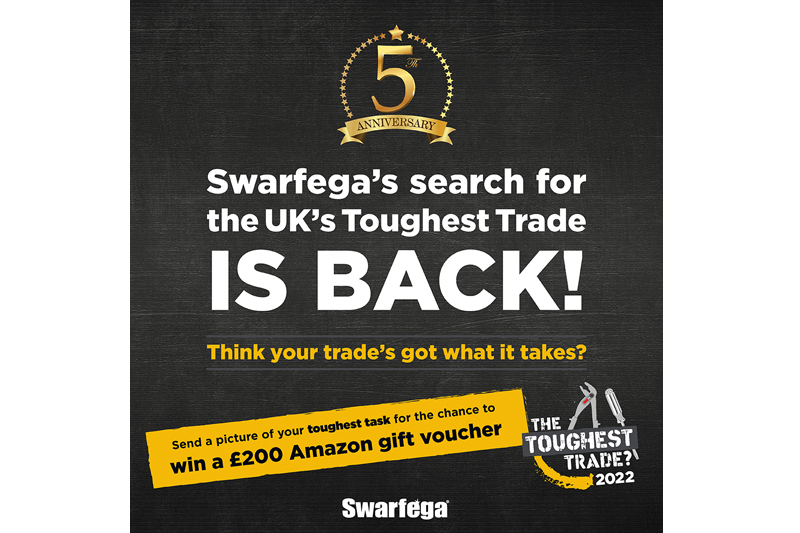 ---
Swarfega has announced the return of its Toughest Trade competition, following the success of plasterers in 2018, mechanics in 2019, farmers in 2020 and fishermen in 2021.
---
After a fiercely contested battle on social media, fisherman Jack West scooped the title of Toughest Tradesperson 2021, winning a £200 voucher prize. Closely followed by a number of other entries from electricians to roofers, Jack's entry came out victorious as it depicted his trawler navigating the crashing waves of the open sea.
After four competitions, for the fifth year running, Swarfega will once again be on the hunt to find out if fishermen can defend their title or if the crown will pass to one of the competing trades.
There's no doubt about it, people working in the trades take on some of the toughest tasks around. Mechanics don't just have to deal with one area, but have to draw on mechanical and electrical skills alongside working with vehicles that have been everywhere but the wash bay. Mechanics were the crowning champions in 2019 but didn't make the cut the last couple of years, so make sure to shout about the trade and send in a picture to Swarfega showing why being a mechanic is as tough as it gets.
Launching on Blue Monday, 17th January 2022, the competition will run until March 2022. Swarfega will be challenging tradespeople to post a picture of themselves or a colleague battling their toughest task on the Swarfega Facebook or Twitter page, along with the hashtag #ToughestTrade and a short reason why they think their trade should win 2022's accolade.
The Swarfega team will choose the top four entries and will then let the public decide who should win in a social media vote. The tradesperson crowned the 2022 winner will receive £200 in Amazon vouchers and the trade that the winner represents will be crowned Swarfega's New Toughest Trade for 2022. The runners-up in places two – four will also receive a £50 Amazon voucher.
---