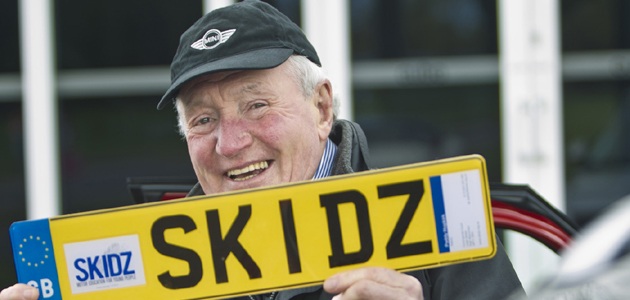 SKIDZ, a motor project that gives young people a chance to gain vocational skills in motor mechanics, has linked up with Amersham & Wycombe College to offer an exciting new course to students who can enrol at a special event on Tuesday, June 18.
Originally set up in 1998 to help disadvantaged and vulnerable young people, SKIDZ has evolved to work with schools across the region – delivering courses and activities in motor mechanics, aimed at helping young people develop skills and confidence to enable them to reach their full potential.
The new partnership with Amersham & Wycombe College has been praised by one of the top names in Formula 1 motor-racing Ross Brawn – Team Principal of Mercedes who former World Champion Lewis Hamilton drives for.
Ross, a long time supporter of SKIDZ, says: "For many young people in the UK today, future prospects are limited and this is becoming ever more apparent with over one million young people in the UK being NEET – Not in Employment, Education or Training.  Over the last four years SKIDZ has helped over 90% of its students gain employment and further educational or training opportunities.
"By offering more courses for more young people, we hope to divert even more young people away from becoming NEET, and open up their future prospects."
He adds: "This is why SKIDZ has joined forces with Amersham & Wycombe College to offer a new course in motor mechanics for 16-19 year olds. The course will be delivered by professional mechanics and provide practical training within a working garage, so young people can gain that all important hands-on experience for those wanting to pursue a rewarding career within motor mechanics or engineering." 
To find out more about SKIDZ and how to get involved or make a donation visit: http://www.skidz.co.uk