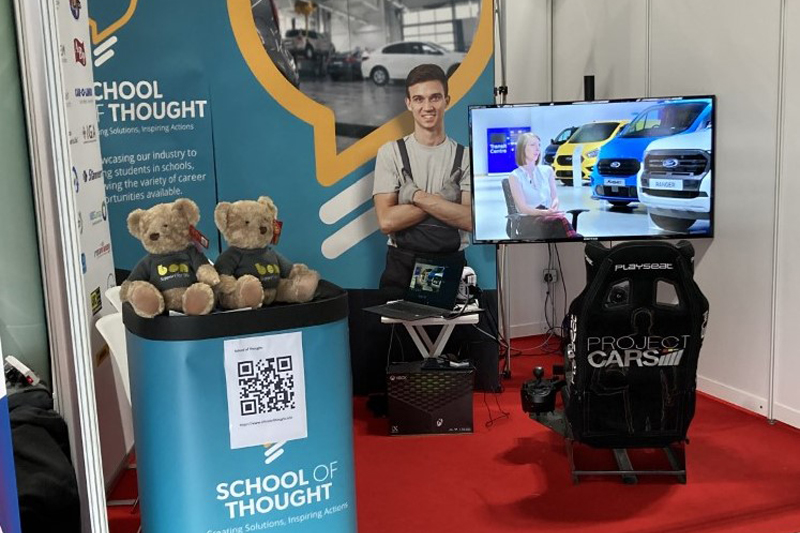 ---
The School of Thought team has made an appearance at the British Motorshow in Farnborough to showcase the career opportunities in the automotive industry.
---
It also promoted how the company works with other Automotive specialists and as a result have forged some great connections.
From when the doors opened on Thursday morning the stand was said to be busy with enquiries about career opportunities, including apprenticeships and engineering but mainly where to get information from and the obvious question 'How to get into Formula One?'.
Since the show ended, School of Thought has been busy responding to over a hundred enquiries from everyone who scanned its QR code. The event provided the opportunity to meet young people accompanied by Parents who wanted to know what careers were available, what qualifications were required and who they needed to contact.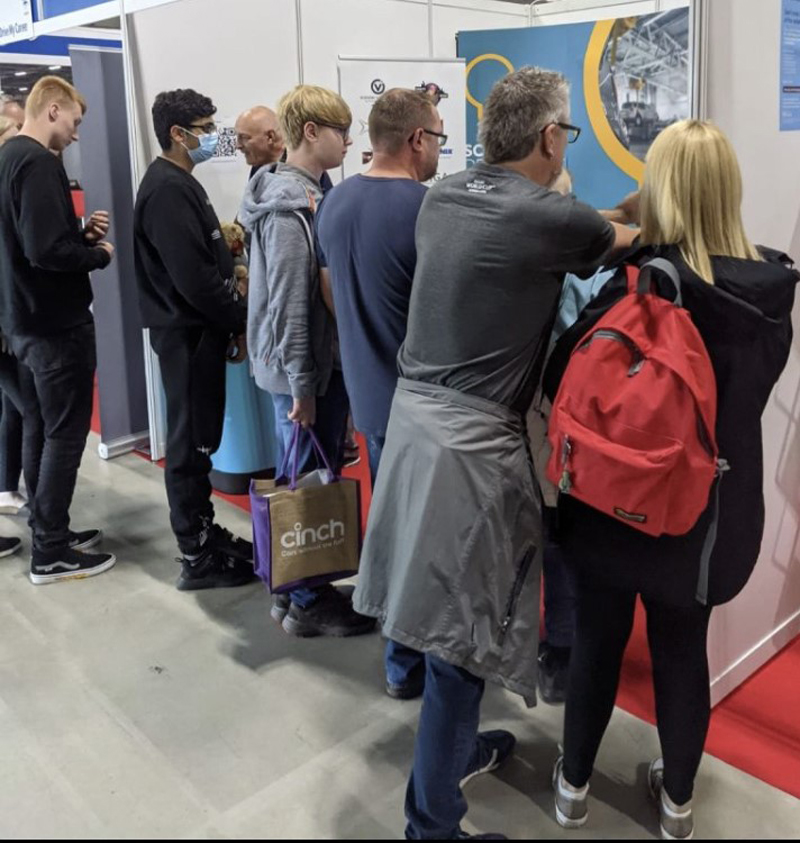 Also at the event were the IMI, Independent Garage Association, National Franchise Dealer Association and National Motorcycle Dealer Association. The School of Thought stand also received visits from David Cresswell from the Autobody Professionals Club and Chris Weeks of the National Body Repair Association.
Phase one of the School of Thought project has now been completed in preparation for the new school year, so School of Thought has thanked everyone who has supported them so far whether that's financially, signed up as ambassadors or given their time freely.
Phase two is now the focus and will involve spreading the word even more to young people about the career opportunities in the industry, dispelling those myths parents and teachers have and finding the talent of the future.
---