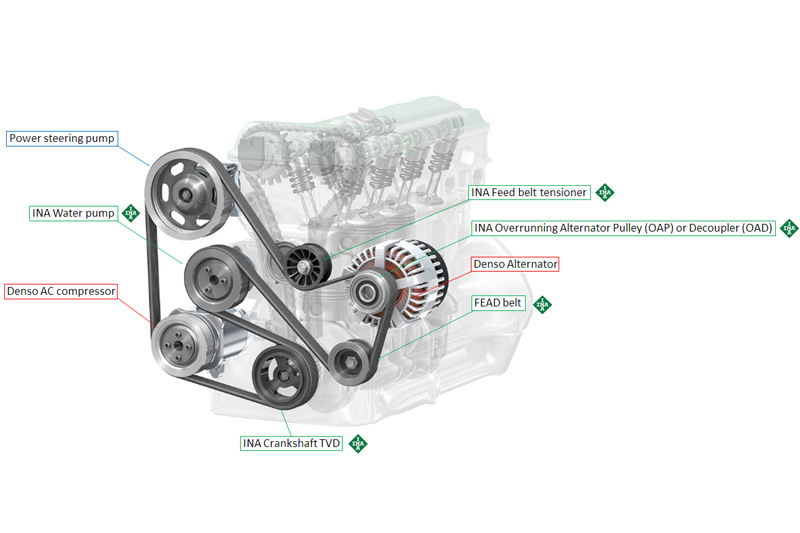 ---
The Original Equipment Suppliers Aftermarket Association (OESAA) has revealed details of its upcoming webinars, which will be spearheaded by DENSO and Schaeffler.
---
Tim Adams and Richard Groot, both specialists in their respective fields of timing & front end auxiliary drive (FEAD) belt drive systems and air conditioning, will deliver online presentations on Monday 18th October at 12:30pm and 6:30pm.
These sessions have been designed and scheduled to allow technicians to use their break and downtime to digest bitesize chunks of technical content and apply them in the workshop.
Schaeffler's Tim Adams, said: "It makes absolute sense for OEMs to link-up and use their OE pedigree to provide technical support for complementary product groups.
"The FEAD system is a good example of this; it calls upon DENSO's alternator and air conditioning know-how and blends in with Schaeffler's belt expertise – between both suppliers, we cover all the components in the FEAD system."
As well as FEAD, viewers can also expect to be brought up-to-date with overrunning alternator pulleys and pulley decouplers, torsional vibration dampers and air conditioning compressor magnetic clutches.
Operation, failure modes and best practice repair recommendations, as well as the latest developments regarding integrated starter generators and their effect on the FEAD system, will also be covered.
Tim continued: "These are shaping up to be interesting and informative sessions, and we hope people will join us."
Richard added: "DENSO is proud to partner with Schaeffler on this initiative. Both companies have the same ambition, which is to empower aftermarket professionals and support their development, to enable them to undertake service and repair work with confidence. By providing our expertise on OE products, we hope that we can support their business."
---