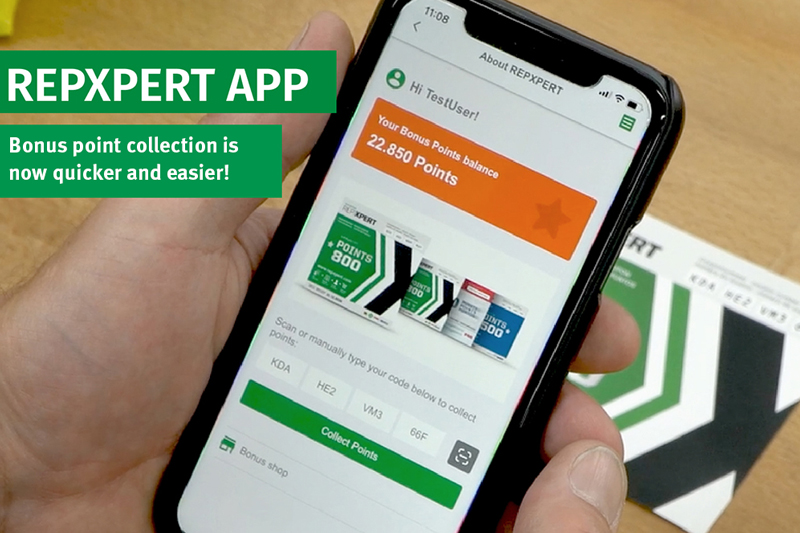 ---
Schaeffler has announced its REPXPERT app has been updated to provide members with a simpler way to collect bonus points.
---
The VIN and barcode scanning function has been expanded, so that it can now also read and process the complex codes on bonus coupons that come with most LuK, INA and FAG products. This allows garage owners and professional technicians to use the camera on their mobile device to scan and collect the points, which will instantly be added to their REPXPERT account.
The REPXPERT app is a way for users to access the platform, giving them instant access to application information, product updates, technical bulletins and lots more.
A recent update saw a VIN number reader added to the scanning function, which allows users to identify the vehicle. If you don't have the vehicle on site, you can still use the VRM lookup to access the correct information. You can then cross check the parts when they arrive by scanning the barcode label, which will confirm the correct application info and provide direct links to any available product and service information.
Technical Manager, Alistair Mason, said: "The REPXPERT app is simply becoming more essential with every update. We are always asking the garage community to tell us what we can do to help them and improve our services, and the addition of the bonus coupon scanning function shows that we are listening."
"Our colleagues at REPXPERT HQ in Germany are continuously working on developing the app and the main knowledge portal at www.repxpert.co.uk, and we will be bringing you some exciting news about a major update to the website and the bonus shop in the coming weeks."
---