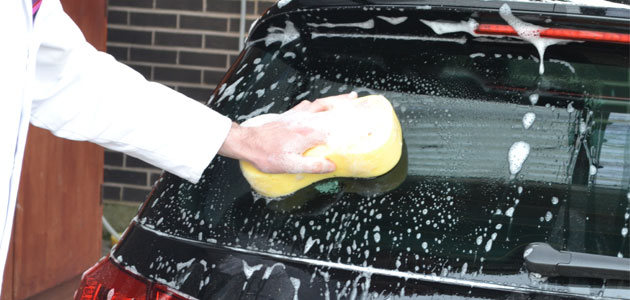 Saharan sand and the start of spring have sales of one of the nation's biggest car shampoos reach an all-time high – and prompted a warning from the company's chemists about potential damage to cars.
Sales of Triplewax Car Shampoo had already peaked in 2013, when more than 1.5 million bottles were sold. Over the past few weeks, makers Tetrosyl said sales figures rocketed as retailers increased their orders to cope with demand prompted by an unusual occurrence.
Marium Ali, group marketing director for Triplewax's parent company, Tetrosyl, said: "We usually expect sales figures to rise in readiness for the Easter weekend because of the arrival of warmer weather and the fact people have more leisure time. However, the start of spring coincided with a Saharan storm that saw us waking up to find our cars coated with a layer of desert sand, and we think this is why sales jumped to one bottle of Triplewax Car Shampoo per second of the working day. We asked the chemists in our laboratories to analyse the effect of this dust on car paintwork, and were alarmed by what they found."
Anthony Dymond, who led the investigation, said: "This hard particulate contaminant was extremely abrasive, and could cause serious damage to a car's paintwork. As you would expect of a gritty powder that has blown in from the Sahara Desert, it was largely made up of fine sand, which is very similar to ground glass."
Triplewax has dominated the car care industry since its launch in the 1970s. Named because of the carefully selected blend of three waxes used in the formulation, the shampoo is packed with active ingredients that safely clean and condition paintwork without stripping polish or wax. A pH neutral formulation, with no sodium chloride, ensures that it doesn't harm or corrode metal either.
The perfect shampoo before applying polishes, waxes and scratch removers etc, Triplewax creates a luxurious lather and maintains a rich foam density, even in hard water regions. A special blend of Carnauba wax leaves vehicles with a high gloss finish, even when the product is used alone.