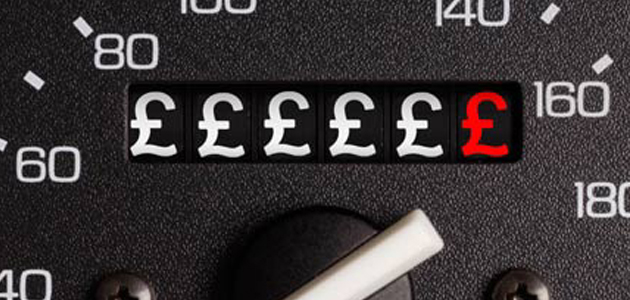 A recent query to the IAAF has prompted debate, after a garage proprietor asked if there was a recommended road test distance that was common across the trade.
The unfortunate member in question is faced with a complaint focused on a road test distance of nine miles after carrying out some suspension repairs and replacing three tyres, which the customer deems to be excessive.
To make matters worse the customer posted a negative review on Google, which made numerous accusations of using his vehicle for personal use. The technician described these as both very hurtful and without any truth, "We simply have a road test route which was followed," he says.
So, his question was: "Does anyone know of a recommended road test distance or any information in the public domain that we can present to our customer?"
The IAAF subsequently called for responses from around the trade which prompted some useful comments and advice.
Mike Owen, Garage Consultant for TASC Partners, said: "It is generally considered good practice for garages to have designated road test routes, not just one but several that are designed to test specific faults that may occur and that need to be 'tested' after repair; by example high-speed misfire or hesitation at speed will require duel-carriageway or open road testing etc.
"We advocate that the routes are measured and that a selected route be used to test the effectiveness of pre-identified repair and that this route A, B or C is noted on the job-card so that in the event of a query, as in your example, justification can be made for the accrued mileage.
"Unfortunately in these litigious times road-testing is almost discouraged, hence the removal of road test from MOT testing, increasingly road-test routes are having to become the norm. We have had to implement these on many occasions and always use them, quite openly even supporting them with a map in reception."
Elsewhere, technicians shared their own experiences and opinions by posting responses on online independent garage networking site, UK Autotalk:
Aidan Birley added: "It all depends on the Job !! Nine miles for a routine service would I feel be too far, but for a running issue not so unreasonable. If we have to do extended road testing I would normally include some explanation in details of work done."
Matt Seabrook also took a similar view: "9 miles for a problem job is nothing if it's a glitch capture," he said.
Meanwhile Lee Mackintosh took the opportunity air one of his gripes: "We often go home in customers cars if it's a problem job and that would mean a trip of about 20 miles, and we've never had a complaint yet. However, for a routine service, around 1-2 miles is what we would normally do. What really annoys us though, is trying to find intermittent faults which you need to drive a longer than normal distance, but the customer brings the car in empty. Strange how they (customers) think, they can moan for using the fuel on a test drive but bring the car in for a fault with no fuel in, expecting us to add fuel!
The IAAF is advising, in the event that situations like this take a legal turn, that members contact the organisation's legal helpline for assistance. After all, it's free as part of IAAF membership.