Social media is fast becoming one of the most important mediums of communications for IAM businesses and, as a magazine that likes to stay ahead of the curve, PMM has been embracing these channels since the end of last year. In addition to our regular monthly magazine and online website, you can keep constantly up-to-date with all of the latest news, developments and forthcoming features by 'liking' our Facebook page or by following us on Twitter.
Click here to view the PMM Facebook page
Click here to follow PMM on Twitter
MECHANEX ONLINE
While you're at it, don't forget to check out the new and improved MechanEx website which features the latest information and updates on your favourite regional trade show. Users can also register for future shows, browse venue information, exhibitor directories and much more all in one place.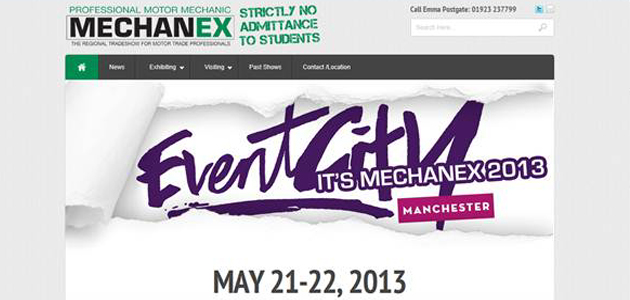 There's also a link to the YouTube channel – www.youtube.com/user/MechanExShow – which will be populated with video content from forthcoming shows.
Additionally, the regional MechanEx trade shows (which commence in Manchester in May) are also featured on Twitter and include updates about new exhibitors, FREE seminar content and other exciting additions to the show.