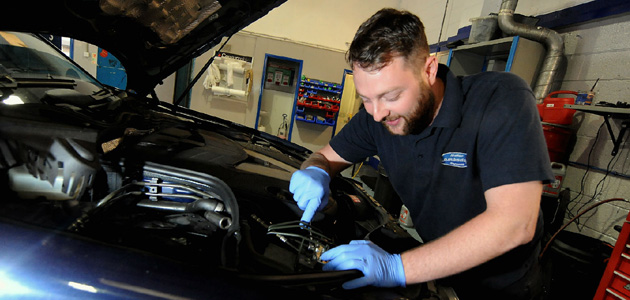 In sharp contrast to the motor industry's perception that independent garages are shying away from their commitment to training, the Independent Garage Association (IGA) has announced encouraging figures that demonstrate it is a key industry priority and on the rise.
Offering a bespoke and unique model of training, the IGA has trained over 3,500 independent technicians in the past year alone with further courses booked up till the end of December this year, dispelling the myth that operators are out of date and not up to speed with the latest vehicle technologies.
Stuart James, IGA Director, explained: "The IGA is committed to supporting its members, independent garages across the UK, which we believe are wrongly criticised for a lack of investment in training. Better informed and trained staff, as we know, helps ensure profitability and loyalty of our members' customers.  What's more, with the continued growth in the level of technology found in modern motor vehicles, it's imperative that technicians stay abreast of the changes, especially with a greater number of hybrid and electrical vehicles coming onto the market.
"From reviewing the statistics on numbers going through and completing our courses, we are encouraged that this is not the case, and we have the resources in place to deliver our training packages to many more."
The IGA is constantly assessing the needs of independent garages in order to develop future training courses to add to the Hybrid & Electric Vehicles and Diagnostics courses already in place. All courses are accredited by the Institute of the Motor Industry (IMI) which allow CPD credit for technicians and all are provided on site at members' garages.
This is not the only move that the IGA is making to maintain high standards of technical skills in the independent garage sector. The organisation is also actively working alongside its members to increase the number of school leavers choosing a career in the motor industry, and recently announced plans to employ a dedicated person to run this initiative and, in turn, well as change the public misperception of the sector.
Stuart continued "As a leading voice in the industry, we represent independent garages and are passionate about matters relating and affecting their businesses. It is our aim to continually future proof the independent garage sector and ensure that independent garages attract the right calibre of young person who will have the capability to rise to the challenges of modern advances in the motor industry."