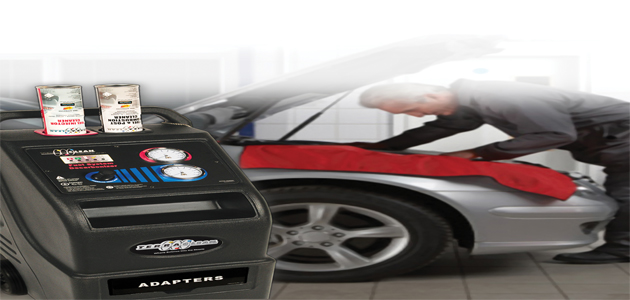 Randstad is expanding its team in the automotive aftermarket, following the success of the deep engine-cleaning brand, TerraClean.
The Northumberland-based automotive supplier has established a thriving network of service centres throughout the UK, with new workshops being added daily. Demand for the brand has increased to record levels following a sustained period of promotion in the press, at exhibitions such as Goodwood Festival of Speed and, on digital and satellite television channels.
By holding regular conferences and engaging with workshops, Randstad has been successful in building a highly professional network, which has brought about the introduction of other new TerraClean machines, such as the EGR Cleaning Tool and Automatic Transmission Flush machine.
Randstad Sales Director, Phillip Dowd, said: "As a business, we have continually invested in the TerraClean brand, which thanks to our consumer awareness campaign has proven to be a key driver of business for our service centres nationwide. We've also added resources to meet this demand, with the appointment of field sales engineers and internal sales support and this will continue throughout 2014 as the network grows."
A TerraClean service provides motorists with a 'noticeable' driveway difference and works by removing carbon build-up from a vehicle's engine. As a result, a service can bring about increased MPG, performance and reduced emissions.
It is championed by TV personality and star of Wheeler Dealers, Edd China, whose own garage business is also a TerraClean service centre, indicating his commitment to the brand.