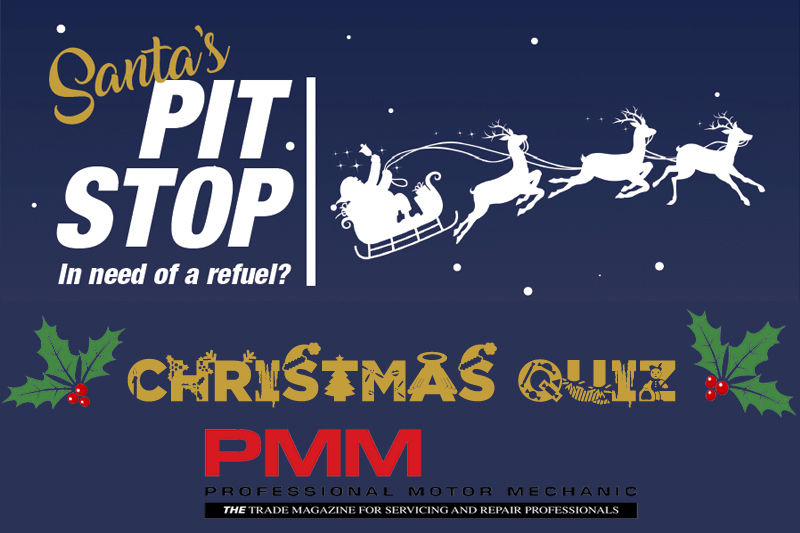 ---
Read on to find out the answers to the Santa's Pit Stop Christmas Quiz, as featured in the December issue of PMM.
---
1. How many lords are leaping in 'The Twelve Days of Christmas'?
a. 8
b. 6
c. 10 – Answer
---
2. What Pagan holiday was Christmas originally conflated with?
a. Samhain
b. Yule – Answer
c. Mabon
---
3. Which company has been using Santa Claus in its advertising since 1931?
a. Macy's
b. Coca Cola – Answer
c. John Lewis
---
4. Which of Santa's reindeer has its name derived from the Dutch word for 'lightning'?
a. Donner
b. Dasher
c. Blitzen – Answer
---
5. Which country did St. Nicholas originate from?
a. Turkey – Answer
b. Greece
c. Norway
---
6. What is the name of Ebenezer Scrooge's business partner in A Christmas Carol?
a. John Mackintosh
b. Jacob Marley – Answer
c. Joseph Morley
---
7. Which Roman holiday is the reason that Christmas is held in December?
a. Lupercalia
b. Saturnalia – Answer
c. Liberalia
---
8. Which traditional Christmas decoration is actually a parasitic plant?
a. Mistletoe – Answer
b. Holly
c. Poinsettia
---
9. In which ocean can you find Christmas Island?
a. Pacific
b. Atlantic
c. Indian – Answer
---
10. Which is the best-selling Christmas song of all time?
a. White Christmas – Bing Crosby – Answer
b. All I want for Christmas is you – Mariah Carey
c. I wish it could be Christmas every day – WIZZARD
---
11. What is the name of the skin that hangs from a turkey's neck?
a. A swaggle
b. A wattle – Answer
c. A saggle
---
12. In what year was The Muppets Christmas Carol released?
a. 1992 – Answer
b. 1995
c. 1993
---