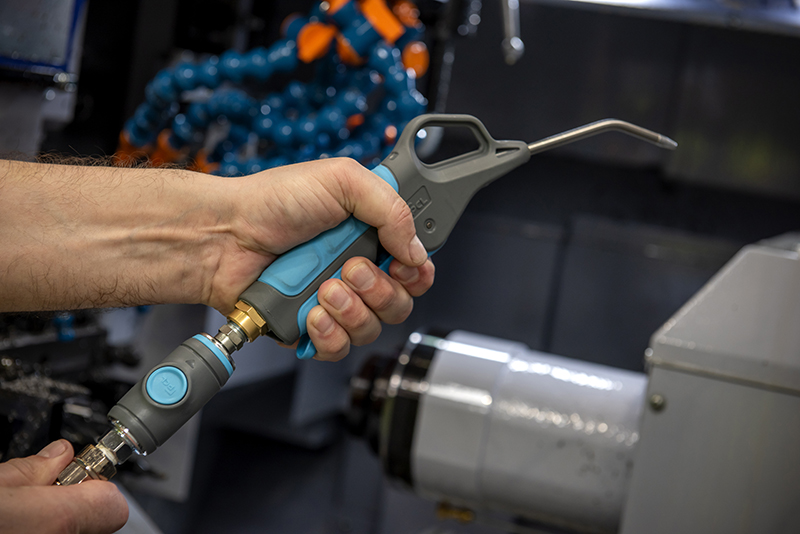 ---
PCL has announced the launch of the UK Standard Push Button Safety Coupling, which has been modernised in a bid to boost performance.
---
Boasting a lightweight and durable composite body and hardened, machined steel parts, it can be identified as a true PCL product by its blue button and ring.
With the prime focus on safety, the coupling provides a two-stage, self-venting release. This fully vents the system on first press, then releases the adaptor on the second one, eliminating the dangers of hose whip to create a safe compressed air environment.
Design engineered and assembled at PCL's production facility in Sheffield, it comes with a 5-year warranty, in line with its existing core line of couplings.
Product Manager, Simon Alexander, said: "Our new "Made in Sheffield" UK Standard Push Button Coupling has the PCL DNA running through it, from its guaranteed high performance to the distinctive, stylish design.
"Its introduction is customer-led and created with the professional in mind, and the company has made significant investment into its development and assembly here in Sheffield. The result is an advanced and innovative new product which is a must-have for everybody's toolbox."
Managing Director, Lee Wright, added: "The new UK Standard Push Button Safety Coupling builds on our already exceptional range of couplings and is another example of what PCL does so well.
"We are incredibly proud that PCL offers the only safety coupling to be made in the UK. As a company founded in Sheffield 85 years ago, we remain committed to our roots whilst developing products that meet and exceed the needs of our customers, with safety of paramount importance.
---
For more information, click
here
.