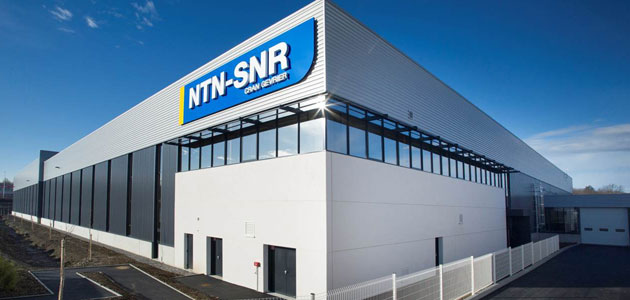 In early 2014 NTN-SNR opened its new European distribution centre (EDC-A) at Cran-Gevrier (in Haute-Savoie), with 12,000m2 entirely dedicated to the automotive aftermarket. It will serve a wide area, spanning from South America to Russia, and also from Western Europe to the Middle East. This ultra-modern building is optimized for order processing and was designed with environmental friendliness in mind. This major investment is a response to the growth of the sector and reflects the objective of NTN-SNR to develop and consolidate its position in the market.
This new building joins another existing unit, forming a complex of 24,000m2 which brings together, on a single site, support, order packaging, storage and shipping services for the whole of Europe, South America, Africa and the Middle East.
"We have worked on developing this area of business both in Western Europe, which is our main market, and for export, which now represents a significant share of our sales. The continuation of this development over the coming years will require a change in logistics methods," says Eric Malavasi, Director of Automotive Aftermarket & Logistics.
This new surface area, along with its modernization of processes, allows NTN-SNR to support growth in the Automotive Aftermarket sector and optimize the flow of the 7,000 products it offers to its customers.  All of this helps to deliver 40 tonnes of parts per day in the most favourable conditions.
As with all of its buildings, which are all ISO 14001 certified, NTN-SNR has placed a reduction in environmental impact at the heart of the design of the new centre:
Natural light, reinforced by windows in each aisle, and optimized artificial lighting that is activated under certain lighting conditions.
Reinforced insulation, guaranteeing a temperature of 12-14°C inside
Pools for external runoff water treatment, with 'macrophage' plants for absorbing hydrocarbons.
The site will be ISO 14001 certified by early 2015 at the latest.