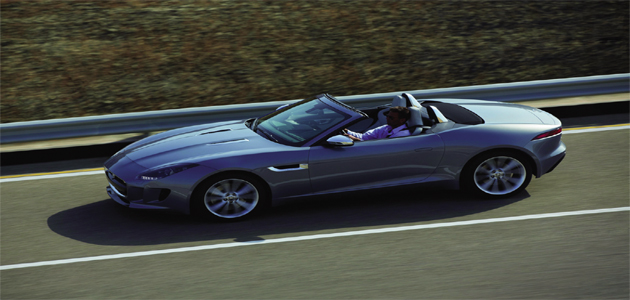 Jaguar has announced that their new sports car will feature NGK original equipment spark plugs at the heart of its engines.
The F-Type, the British-based company's first two-seater sports car since the E-type, will feature the spark plugs on its 3.0-litre V6 supercharged petrol engine in both 340bhp and 380bhp outputs and the 5.0-litre V8 supercharged 495bhp model.
The 3.0-litre V6 and V6 S F-Types are fitted with NGK's SILZKAR7C10S M12, Hex 14, double-precious metal spark plug with extra-long reach. The ground electrode is directionally orientated to the thread-cut to guarantee ideal positioning within the combustion chamber.
In addition, the 5.0-litre V8 is fitted with the company's ILKAR7C10 M12, Hex 14, double-precious metal spark plug with extra-long reach.
Tim Ward, Deputy General Manager in Sales & Marketing at NGK Spark Plugs (UK) Ltd, said: "It is fantastic that our spark plugs are featured on such an iconic model as the new Jaguar F-Type and their fitment is tribute to the hard work and expertise of the NGK UK OE team.
"Jaguar sports cars are classic symbols of British engineering and for our innovative products to be fitted to them is testimony to the efforts we make as a company to satisfy the requirements of vehicle manufacturers who demand the best possible products for their models."
Designed and engineered in Coventry, and built in nearby Castle Bromwich, Jaguar's all-new two-seater sports car is one of the most highly-anticipated cars of the year.