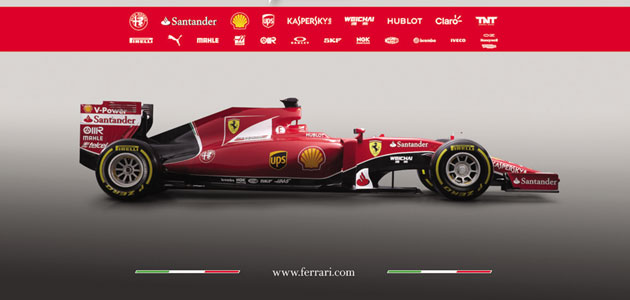 NGK Spark Plugs (UK) Ltd has announced it is continuing its 20-year partnership with the Scuderia Ferrari team for the 2015 F1 season. One of the world's leading ignition companies – which this year celebrates its 40th anniversary in the UK – says its strong co-operation with the legendary Italian race team is growing year by year.
NGK says only a few brands can prove the uncompromising ability of their technologies to perform in the most innovative of sectors. More than 300 wins in Formula One races and a total of 32 World Driver and Constructors' Championships have been achieved with the aid of NGK spark plugs.
This partnership with the Maranello team dates back to 1996, when NGK began supplying the team with spark plugs, and has since delivered successful results for both companies; six World Driver and eight Constructors' Championships in the most exciting episodes of the long history of the 'Cavallino Rampante', where NGK's hi-tech quality played a special role.
Results like these can only be achieved with high-quality and reliable products made by NGK both for motorsport and the business. The renewed partnership between the two brands is now even stronger: NGK will develop ad-hoc products for the vehicles driven by Sebastian Vettel and Kimi Räikkönen and this technological momentum will be reflected by the NGK brand on Maranello's cars.
Marko Wowczyna, Automotive Director, NGK Spark Plugs (UK) Ltd, said: "The NGK sticker on Scuderia Ferrari's Formula One cars is the seal of many years of close collaboration with Maranello's engineers: results and success which are second-to-none.
"We are proud to continue our work with Scuderia Ferrari and display our brand on the most prestigious cars in motorsports that will be running for victory again this year."