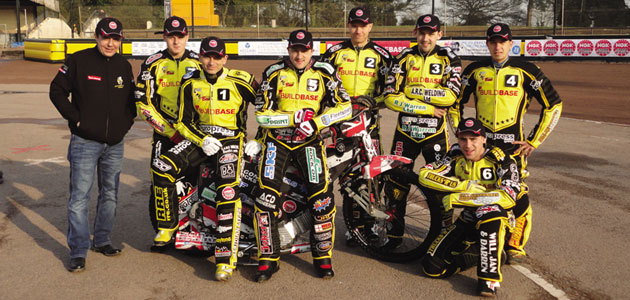 NGK Spark Plugs (UK) Ltd is once again backing the Coventry Bees Speedway team's bid to win the British Elite League.
It is the third successive year that the ignition specialist has sponsored the revamped Bees who are in confident mood after finishing runners-up to Poole Pirates last season.
The team's 2015 campaign will again be spearheaded by number one Hans Andersen from Denmark and captained by England's Chris Harris.
NGK Spark Plugs (UK) Ltd has a long-standing association with Speedway and sponsors a number of individual riders, including Harris and current World Champion Greg Hancock.
Marko Wowczyna, Automotive Director, NGK Spark Plugs (UK) Ltd, said: "We are delighted to once again sponsor Coventry and help them to hopefully go one better than last season.
"We value our association with the team as Speedway is a family sport and attracts a lot of interest amongst our customers. The team will be supplied with our racing spark plugs and the riders will display our logo on their leathers and it will also be displayed track-side. We also plan to use Coventry's Brandon Stadium to host corporate visits for customers."
Coventry Owner and Promoter Mick Horton said: "Our relationship with NGK just gets better and better and works well for both parties. NGK is a top sponsor as it is the leading manufacturer of spark plugs and we are the biggest name in British Speedway with the largest fan-base."
Chris Harris, who is once again competing in this year's individual World Grand Prix competition, said: "It is great that NGK is once again sponsoring the team and me. We have a good mixture of riders this season and have added one or two new riders while retaining the majority of last year's team which did so well.
"Team spirit is already good and we are once again aiming to make the play-offs and then hopefully getting to the final and winning."
Hans Andersen echoed his comments. He said: "We were a little unlucky last season as because of postponed matches went into the final with Poole a little rusty as we had not raced as much as we would have liked. Anything can happen in Speedway, but we have a team that can beat anyone on our day."